Blue rainbow
The rainbow parrotfish can be found on coral reefs at depths of 3 to 25 meters.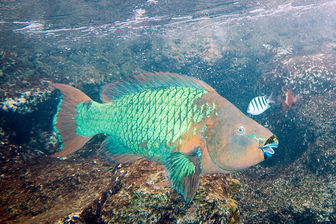 Picture of the Blue rainbow has been licensed under a Creative Commons
Attribution
.
Original source
: rainbow parrotfish Scarus guacamaia terminal phase Uploaded by
Author
: Paul Asman and Jill Lenoble Camera location
The Blue rainbow lives in the reef-associated, marine, depth range 3 - 25 m environment.
Blue Rainbow was a Canadian Children's television series created and hosted by Lutia Lausane who was always dressed in a pink dress and told stories while playing her harp. More
Hotel Blue Rainbow, Marmaris = Average Rating (6)Write a ReviewAdd to TripTravelers think it's best for:No entries yet... More
Show Blue Rainbow Aparthotel - Manchester Central on Map Quick Facts - * Check In Time - 3 PM * Check Out Time - 11 AM * Business Center More
Show Blue Rainbow at the top of the results Get RatesGet Rates View map of Blue Rainbow Similar 3 star More
and Blue rainbow have links with a number of Manchesters finest restaurants. Food can be ordered from the partner restaurants and will be delivered direct to the apartment. More
The Blue Rainbow Hotel is conveniently located in the resort centre.You can relax on the hotels sun loungers at the beach or enjoy the resorts facilities.150 bed capacity and one street away from the beach with 2 restaurants and 2 bars. More
Blue Rainbow Trout are a mutation that occur in hatchery production of rainbow trout. So far, this rare genetic glitch has occurred only in rainbow and brown trout. More
Blue Rainbow Hotel, Marmaris = * Home * Hotels * Flights * Restaurants * Trip Ideas More
Common names
Blue rainbow in English
Bobó in Portuguese (Português)
Bodiano in Portuguese (Português)
Bodião in Portuguese (Português)
Bodião-rabo-de-forquilha in Portuguese (Português)
Budião in Portuguese (Português)
Budião-batata in Portuguese (Português)
Budião-rabo-de-fogo in Portuguese (Português)
Budião-rabo-de-forquilha in Portuguese (Português)
Cotorra in Spanish (español)
Guacamaia in Spanish (español)
Guacamaya in Spanish (español)
Guacamayo in Spanish (español)
Gutu ketekete in Papiamento
Lora in Spanish (español)
Loro guacamayo in Spanish (español)
Papagaio in Portuguese (Português)
Perroquet arc-en-ciel in French (français)
rainbow in English
Rainbow parrotfish in English
Regnbuepapegøjefisk in Danish (dansk)
Scarus guacamaia in Catalan (Català)
Warcashu in Wayuu
гуакамаия in Russian (русский язык)
虹彩鸚嘴魚 in Mandarin Chinese
虹彩鹦嘴鱼 in Mandarin Chinese

Custom Search