Burrowing Parrot
It is mainly found in Argentina. A very much reduced population still survives in Chile, and migration of some Argentine populations to Uruguay has been reported for the winter months. Sometimes strong westerly winds bring some individuals as far as the Falkland Islands.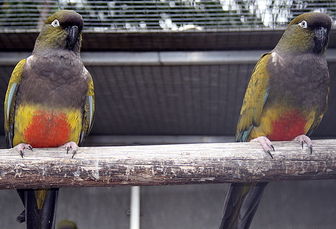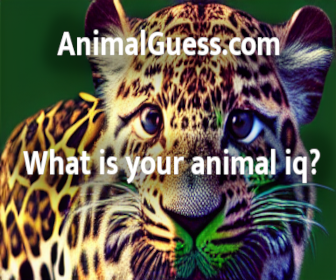 Picture of the Burrowing Parrot has been licensed under a Creative Commons
Attribution-Share Alike
.
Original source
: Own work
Author
: Hedwig Storch
The Burrowing Parrot is classified as Least Concern. Does not qualify for a more at risk category. Widespread and abundant taxa are included in this category.

The Burrowing Parrot (Cyanoliseus patagonus) is a bird species in the parrot family. It belongs to the smaller long-tailed Arinae (macaws and conures), and is also known as Patagonian Conure. The Burrowing Parrot belongs to the monotypic genus Cyanoliseus, but the species is not monotypic, having several subspecies. It is mainly found in Argentina. A very much reduced population still survives in Chile, and migration of some Argentine populations to Uruguay has been reported for the winter months. More
The burrowing Parrot also known as the Burrowing Parakeet was formerly common and widespread in Argentina, generally inhabiting open grassland. Now these birds are only abundant patchily, and in some areas are extinct. Part of the problem is that the burrowing parrot is very easily disturbed and habitat specific, They will only tunnel into vertical limestone or sandstone cliffs to make their nests, and have specific height requirements. More
Burrowing Parrots Under Threat in Patagonia Burrowing Parrot. From A Guide to the Birds and Mammals of Coastal Patagonia © Graham Harris/ Princeton University Press Human disturbance due to unsympathetic tourism development threatens the world's most important colony of Burrowing Parrots. The Burrowing Parrot (Cyanoliseus patagonus) is a beautiful South American bird, found on the World Land Trust's Ranch of Hope wildlife refuge in Patagonia. More
Patagonian conure, a burrowing parrot, perched on a branch Burrowing parrots need cliffs of soft sandstone or limestone to dig their nest holes. Their numbers have declined in many areas owing to their habit of raiding crops. What do they sound like? - 1. More
It's not too late for the Burrowing Parrot, but it may soon be unless conservationists find a way to protect the species from further senseless encroachments by our own selfish, heedless species. More
Burrowing Parrot (Loro barranquero) - click for larger image Burrowing Parrot (Cyanoliseus patagonus), Taken from A Guide to the Birds and Mammals of Coastal Patagonia © Graham Harris, Princeton University Press. See larger image. (Use your back button to return here.) The Burrowing Parrot or Burrowing Parakeet (Cyanoliseus patagonus) of South America, is a widespread and often very abundant species. So abundant that it is often considered a pest, and shot. More
very important colony of burrowing parrots at the El C More
Burrowing Parrot is valued in pet trade. Wild Burrowing Parrots are among the most frequently sold Psittacidae in Europe. More
: Leucocytes in adult Burrowing Parrots Cyanoliseus patagonus in the wild: variation between contrasting breeding seasons, gender and condition. Journal of Ornithology (in press) Open Access Failla M, Seijas VA, Quillfeldt P and JF Masello: Potencial impacto del loro barranquero (Cyanoliseus patagonus): evaluaci More
the burrowing parrot when we were recently in Chubut, to the south of Rio Negro Province. This loro has a black beak, white-rimmed eyes, and an olive green head. The back and sides of the neck are whitish, the breast and back of the neck are greyish- olive, the flanks yellow-olive, the abdomen and upper legs are yellow and orange, the back is green/olive, the sides greyish, the wings olive with blue margins, an the legs and feet are whitish. More
New Article on Burrowing Parrots of Patagonia - March 27, 2007 at 7:51 am · Filed under News Dear colleagues, we would like to share with you our latest article on Burrowing Parrots in Patagonia: Blank SM, Kutzscher C, Masello JF, Pilgrim RLC & P Quillfeldt (2007): Stick-tight fleas in the nostrils and below the tongue: evolution of an extraordinary infestation site in Hectopsylla (Siphonaptera: Pulicidae). More
On the Wild Side: Full House: The Burrowing Parrots of Patagonia On the Wild Side The Burrowing Parrot, also known as the Patagonian Conure, nests in large colonies in sandstone cliffs near the Atlantic Ocean in Argentina. (Photo by Christina Büßer, World Parrot Trust) The Burrowing Parrot, also known as the Patagonian Conure, nests in large colonies in sandstone cliffs near the Atlantic Ocean in Argentina. More