Blue-crowned Parakeet
Members of the genus Aratinga are officially called parakeets by the AOU and by birders, though usually called conures in aviculture.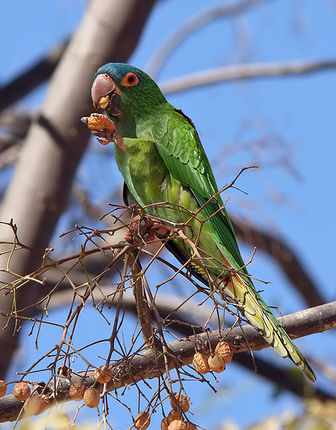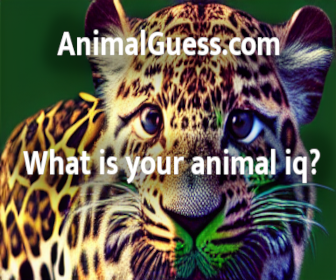 Picture of the Blue-crowned Parakeet has been licensed under a Creative Commons
Attribution-Share Alike
.
Original source
: originally posted to Flickr as Blue-crowned Parakeet (Aratinga acuticaudata)
Author
: Håkan SandinPermission(Reusing this file)This image, which was originally posted to Flickr.com, was uploaded to Commons using Flickr upload bot on 23:40, 14 January 2010 (UTC) by Snowmanradio (talk). On that date it was licensed under the license below. This file is licensed under the Creative Commons Attribution-Share Alike 2.0 Generic license.You are free:to share – to copy, distribute and transmit the work
The Blue-crowned Parakeet is classified as Least Concern. Does not qualify for a more at risk category. Widespread and abundant taxa are included in this category.

The Blue-crowned Parakeet has five subspecies: * Aratinga acuticaudata (Vieillot 1818) * Aratinga acuticaudata acuticaudata (Vieillot 1818) * Aratinga acuticaudata haemorrhous Spix 1824 * Aratinga acuticaudata koenigi Arndt 1995 * Aratinga acuticaudata neoxena (Cory 1909) * Aratinga acuticaudata neumanni Blake and Traylor 1947 More
The Blue-crowned Parakeet has a large range of up to 2,300,000 square kilometers. It can primarily be found in the South American countries of Argentina, Bolivia, Brazil, Colombia, Paraguay, Uruguay, and Venezuela. This bird prefers terrestrial ecosystems with habitation ranging from forests to savannas and shrublands. The current global population is not known but it is not thought to be near the population decline criteria for the IUCN Red List. The current evaluation level of the Blue-crowned Parakeet is Least Concern. More
The Blue-crowned Parakeet's nest is a hole in a tree. The female lays three to four white eggs and incubates them for 26 days. The chicks fledge from the nest about 52 days after hatching. This is a social bird, but is a quite poor talker. It is popular in the pet trade as it is very intelligent, has high-energy, and loves to play and get attention. They can be loud at times as well. More
View the many blue-crowned parakeet pictures our community has added and feel free to leave a personal comment on photos within our blue-crowned parakeet gallery letting the owner know you stopped by. More