Black-winged Lovebird
The Black-winged Lovebird, with a length of about 16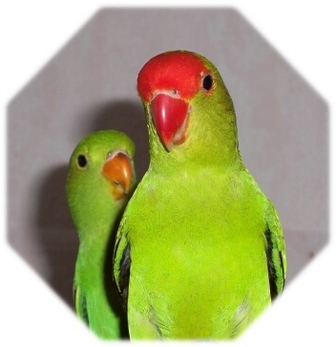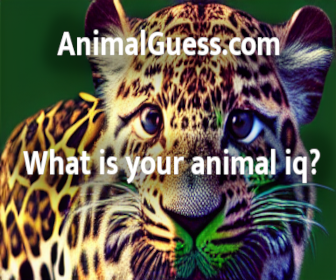 Picture of the Black-winged Lovebird has been licensed under a Creative Commons
Attribution-Share Alike
.
Original source
: per email (see OTRS)
Author
: Klaus HofmannPermission(Reusing this file)The permission for use of this work has been verified and archived in the Wikimedia OTRS system.It is available here for users with an OTRS account. If you wish to reuse this work elsewhere, please read the instructions at COM:REUSE. If you are a Commons user and wish to confirm the permission, please leave a note at the OTRS noticeboard.Ticket link: https://secure.wikimedia.org/otrs/index.pl?Action=AgentTicketZoom&TicketID=1310136
The Black-winged Lovebird is classified as Least Concern. Does not qualify for a more at risk category. Widespread and abundant taxa are included in this category.

The Black-winged Lovebird (Agapornis taranta) also known as Abyssinian Lovebird is a mainly green bird of the parrot family. At about 16.5 cm (6.5 inches) long, it is the largest of the lovebird genus, a group of small parrots. The adult male is easily identified by it red forehead, and the adult female by its all green head. They are native to Eritrea and Ethiopia, and they are uncommon as a pet. More
Black-winged Lovebirds also eat insects and figs, and the Black-collared Lovebirds have a special dietary requirement for native figs, making them problematic to keep in captivity. Some species are kept as pets, and several color mutations were selectively bred in aviculture. Their average lifespan is 10 to 15 years. More
Distribution: The Abyssinian Lovebird or Black-Winged Lovebird is native to mountainous areas and is adapted to cooler weather. From Africa, they are found in southern Eritrea and the southwestern highlands of Ethiopia. Description: The Abyssinian Lovebird has a general green plumage, though a shade lighter on the head, rump, just above the tail, and the underside. They are sexually dimorphic lovebirds, meaning the male and female are clearly different in outward appearance. More
* Black-winged Lovebird, Agapornis taranta * Black-collared Lovebird, Agapornis swinderniana * ] * Fischer's Lovebird, Agapornis fischeri * Yellow-collared Lovebird, Agapornis personatus * Lilian's Lovebird, Agapornis lilianae * Black-cheeked Lovebird, Agapornis nigrigeni Family of four lovebirds Lovebirds in Aviculture - Unlike many of the larger parrots, which had already been kept More
Stamps showing Black-winged Lovebird Agapornis taranta Black-winged Lovebird Agapornis taranta Black-winged Lovebird Agapornis taranta Black-winged Lovebird Agapornis taranta Bargain of the day! Black-winged Lovebird Links will open countrypage in new window - Ethiopia 29.09.1967 Ethiopian birds - Laos 04.03. More
species overview :: Black-winged Lovebird (Agapornis taranta) = Nr. More
Black-winged Lovebird (Agapornis taranta) = French: Inséparable d'Abyssinie German: Tarantapapagei Spanish: Inseparable Abisinio Other common names: Abyssinian Lovebird Taxonomy: Psittacus taranta Stanley, 1814, Pass of Taranta, Ethiopia. Birds at higher altitudes are larger, but not subspecifically recognized. Monotypic. Distribution: Ethiopia. More
Black-winged Lovebird (Agapornis taranta) * Least Concern Black-winged Lovebird (Agapornis taranta) Black-winged Lovebird (Agapornis taranta) photo More material of this species * 4.1A pair heterop...Ethiopia, Nov 2005 Josep del Hoyo * 4.1A female besid...Ethiopia, Nov 2005 Josep del Hoyo * 4.1A pair nesting... More
* Black-winged Lovebird, Agapornis taranta, (Stanley, 1814) — or Abyssinian Lovebird * Red-headed Lovebird, Agapornis pullarius, (Linnaeus, 1758) — or Red-faced Lovebird * Agapornis pullarius pullarius, (Linnaeus, 1758) * Agapornis pullarius ugandae, Neumann, 1908 * Black-collared Lovebird, Agapornis swindernianus, (Kuhl, 1820) — or Swindern's Lovebird More
Black-winged Lovebird - Agapornis taranta = Black-winged Lovebird - Agapornis taranta by esbelme. To take full advantage of Flickr, you should use a JavaScript-enabled browser and install the latest version of the Macromedia Flash Player. Would you like to comment? Sign up for a free account, or sign in (if you're already a member). Guest Passes let you share your photos that aren't public. More
Black-winged Lovebird Agapornis taranta 2009 IUCN Red List Category (as evaluated by BirdLife International - the official Red List Authority for birds for IUCN): Least Concern Justification This species has a very large range, and hence does not approach the thresholds for Vulnerable under the range size criterion (Extent of Occurrence 30% decline over ten years or three generations). More
Black-winged Lovebird Agapornis taranta = Described by: Stanley (1814) Alternate common name(s): None known by website authors Old scientific name(s): None known by website authors Photographs No photographs are available for this species Range Ce. Africa; N, c. and w. Ethiopia and Eritrea. More