Lesser Bird of Paradise
The Lesser Bird-of-paradise is medium-sized, up to 32 cm-long, maroon-brown with a yellow crown and brownish-yellow upper back. The male has a dark emerald-green throat, a pair of long tail-wires and is adorned with ornamental flank plumes which are deep yellow at their base and fade outwards into white. The female is a maroon bird with a dark-brown head and whitish underparts.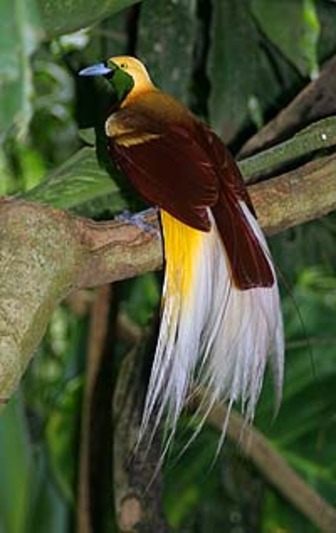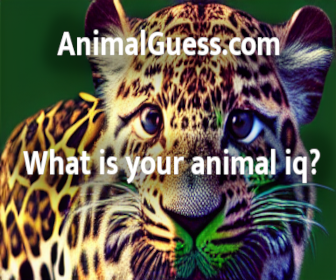 Picture of the Lesser Bird of Paradise has been licensed under a
GFDL
Original source
: Lesser Bird of Paradise (Paradisaea minor) by Roderick Eime.Originally uploaded as en:Image:BOP 0004-i.jpg by en:User:Rodeime on 19 November 2004.
Permission
: GNU Free Documentation License
The Lesser Bird of Paradise is classified as Least Concern. Does not qualify for a more at risk category. Widespread and abundant taxa are included in this category.

* Photo: A captive lesser bird of paradise perched in a tree Lesser Bird of Paradise - Photograph by Tim Laman The male lesser bird of paradise, like others in its genus, has beautiful plumage, which he displays to females in an elaborate courtship dance. More
Lesser Bird of Paradise (courtesy of Nathan Wright) © Nathan Wright Lesser Bird of Paradise (courtesy of Nathan Wright) What Birds of Paradise belong to the family Paradisaeidae. There are about 45 species, of which Lesser Birds of Paradise is one. The Lesser Birds of Paradise (Paradisaea minor) are found in lowland rainforests of New Guinea and other adjacent islands. More
Lesser Bird of Paradise The Birds of Paradise or Cendrawasih are members of the family Paradisaeidae of the order Passeriformes (Perching Birds). Distribution / Range They are found in Australasia regions of eastern Indonesia, Torres Strait Islands, Papua New Guinea, and eastern Australia They live in tropical forests, including rainforest, swamps and moss forest. More
The Lesser Bird of Paradise, Paradisaea minor is a bird of paradise in the genus Paradisaea. Description The Lesser Bird of Paradise is medium-sized, up to 32cm-long, maroon-brown with a yellow crown and brownish-yellow upper back. The male has a dark emerald-green throat, a pair of long tail-wires and is adorned with ornamental flank plumes which are deep yellow at their base and fade outwards into white. More
The Lesser Bird of Paradise is distributed throughout forests of northern New Guinea, and the nearby islands of Misool and Yapen. Canon EOS 10D ,Canon EF 70-200mm f/2.8L IS USM 1/180s f/4.0 at 95mm iso800 with flash full exif other sizes: small medium original previous | next Copyright More
* TiagoeDavid il y a 1 an Lesser bird of paradise! Is looked like Greather bird of paradise but is smaller and it makes a different sound. The males perform courtship displays in leks. They eat fruits and insects. Lives in Misool and Jobi Islands of West Papua and northem New Guinea. More