Black-faced Ibis
The Black-faced Ibis is a species of bird in the Threskiornithidae family. It is found in grassland and fields in southern and western South America. It has been included as a subspecies of the similar Buff-necked Ibis, but today all major authorities accept the split. On the contrary, the Black-faced Ibis includes the taxon branickii as a subspecies, although some authorities treat it as a separate species, the Andean Ibis .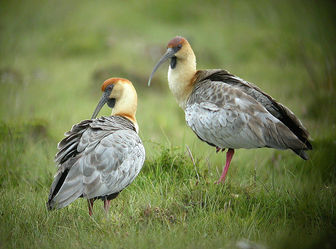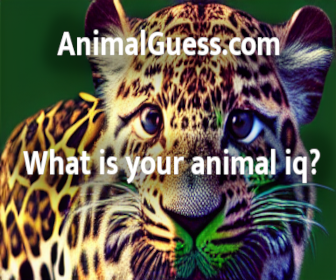 Picture of the Black-faced Ibis has been licensed under a
GFDL
Original source
: Own work
Author
: Frank Vassen(Grasmücke)
Permission
: GNU Free Documentation License
The Black-faced Ibis is classified as Least Concern. Does not qualify for a more at risk category. Widespread and abundant taxa are included in this category.

The Black-faced Ibis (Theristicus melanopis) is a species of bird in the Threskiornithidae family. It is found in grassland and fields in southern and western South America. It has been included as a subspecies of the similar Buff-necked Ibis, but today all major authorities accept the split. On the contrary, the Black-faced Ibis includes the taxon branickii as a subspecies, although some authorities treat it as a separate species, the Andean Ibis (T. branickii). More
* Black-faced Ibis, Theristicus melanopis * Genus Cercibis * Sharp-tailed Ibis, Cercibis oxycerca * Genus Mesembrinibis * Green Ibis, Mesembrinibis cayennensis * Genus Phimosus * Whispering Ibis, Phimosus infuscatus * Genus Eudocimus * American White Ibis, Eudocimus albus More
Black-faced Ibis Theristicus melanopis = Described by: Gmelin (1789) Alternate common name(s): None known by website authors Old scientific name(s): None known by website authors Photographs Alto Bio-Bio, Chile - Nov, 2005 More
eye and throat, the black-faced ibis is a long-legged wader from South America. In common with other ibises, it has a long, slender decurved bill, with which it probes soil and ... More
eye and throat, the black-faced ibis is a long-legged wader from South America (3) (4). In common with other ibises, it has a long, slender decurved bill, with which it probes soil and vegetation for prey (3) (5). Blending with the bare skin of the face, the bill is black, but the iris is a prominent red colour, as are the legs and feet. More
Black-faced Ibis (Theristicus melanopis) - JuvenileDistribution and status The nominate subspecies of the Black-faced Ibis is mainly found in southern South America, ranging throughout most of southern and central Argentina and Chile, where it occurs from sea-level to an altitude of approximately 2,500 metres (8,200 ft). It also occurs very locally in coastal Peru. More
Black-faced Ibis Theristicus melanopis = * Home Expand Log in Menu item Register Menu item Log out Menu item Change login details Menu item Why register? Expand UK & Ireland Menu item Birding sites More
Black-faced Ibis, Chile, Isle of Chiloe September 2004 © Andrew Moon An abundant bird in southern Chile Black-faced Ibis - Black-faced Ibis, Ecuador, Antisana 16-july-2007 © Roger Ahlman Ssp. branickii, sometimes called Andean Ibis. www.andeanbirding. More
The Black-faced Ibis (Theristicus melanopis) is a species of bird in the Threskiornithidae family. pets No black-faced ibis pets yet! pictures No black-faced ibis pictures yet! videos No black-faced ibis videos yet! owners No black-faced ibis owners yet! blogs No black-faced ibis blogs yet! This article is licensed under the GNU Free Documentation License. More