Crowned Slaty Flycatcher
The Crowned Slaty Flycatcher is a species of bird in the Tyrannidae family, the tyrant flycatchers. It was formerly united in the genus Empidonomus with the Variegated Flycatcher, but is now considered the only species of Griseotyrannus. The name: Griseotyrannus aurantioatrocristatus means: Gray-tyrannus orange-colored black-crested. It is found in Argentina, Bolivia, Brazil, Colombia, Ecuador, Paraguay, Peru, Uruguay, and Venezuela. Its natural habitats are subtropical or tropical dry forests and subtropical or tropical moist lowland forests.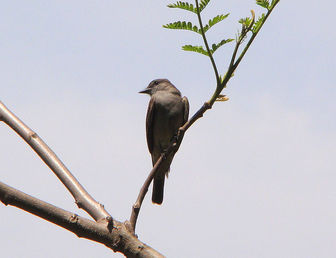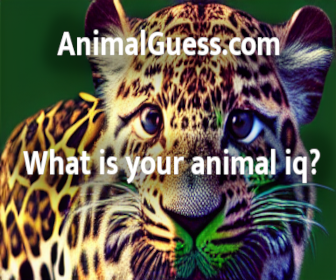 Picture of the Crowned Slaty Flycatcher has been licensed under a Creative Commons
Attribution-Share Alike
.
Original source
: Peitica-de-chapéu-preto (Griseotyrannus aurantioatrocristatus aurantioatrocristatus)
Author
: Cláudio Dias Timm from Rio Grande do SulCamera location
The Crowned Slaty Flycatcher is classified as Least Concern. Does not qualify for a more at risk category. Widespread and abundant taxa are included in this category.

The Crowned Slaty Flycatcher (Griseotyrannus aurantioatrocristatus) is a species of bird in the Tyrannidae family, the tyrant flycatchers. It was formerly united in the genus Empidonomus with the Variegated Flycatcher, but is now considered the only species of Griseotyrannus. The name: Griseotyrannus aurantioatrocristatus means: "Gray-tyrannus orange-colored black-crested". It is found in Argentina, Bolivia, Brazil, Colombia, Ecuador, Paraguay, Peru, Uruguay, and Venezuela. Its natural habitats are subtropical or tropical dry forests and subtropical or tropical moist lowland forests. More
* Genus Griseotyrannus - Crowned Slaty Flycatcher (formerly in Empidonomus) * Genus Tyrannopsis - Sulphury Flycatcher * Genus Tyrannus - kingbirds (13 species) References - 1. ^ BirdLife International (2007). Species factsheets. Accessed 12 December 2007 available online 2. More
9) and IOC follow Lanyon in placing Crowned Slaty Flycatcher in Griseotyrannus, it is retained in Empidonomus by Dickinson 2003 (H&M 3), BirdLife International and Cornell/Clements (as well as by AOU-SACC, pending possible proposal). Dickinson (2003) notes: "Treated in the monotypic genus Griseotyrannus in last Edition, but a sister species of E varius see Traylor (1979) and better kept with that (J.V. Remsen, in litt.)". Richard __________________ holarcticlisting.webs. More
I considered Crowned Slaty Flycatcher because of the head shape and pattern, but the warm tones didn't look right. Now, having considered the comments of others and checking up on Ridgely and Tudor, I would tentatively vote for an immature Crowned Slaty Flycatcher. More
A splendid shot of North America's first Crowned Slaty Flycatcher, courtesy of Kit Larsen. Still stumped? Not surprising- this species wasn't even on the radar as a potential vagrant to North America. This bird is a Crowned Slaty Flycatcher, found by Kit Larsen (photo), Dennis Arendt, Roger Robb, and Paul Sherrell, all from Eugene, Oregon. Here's the text of the note that accompanied this photo: "We believe we have sighted a Crowned-slaty Flycatcher in Cerro Azul on Dec 1, 2007 and again in the same place on the 4th. More