Long-tailed Sibia
The Long-tailed Sibia is a species of bird in the Timaliidae family. It is found in Bhutan, China, India, Indonesia, Laos, Malaysia, Myanmar, Nepal, Thailand, and Vietnam. Its natural habitats are subtropical or tropical moist lowland forests and subtropical or tropical moist montanes.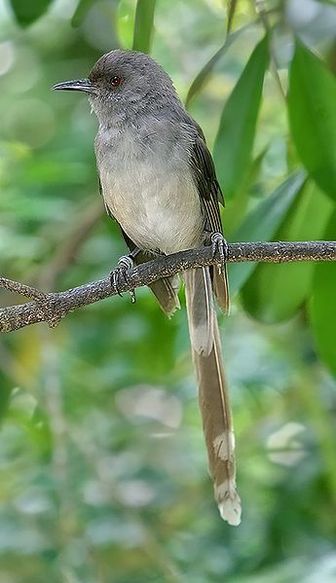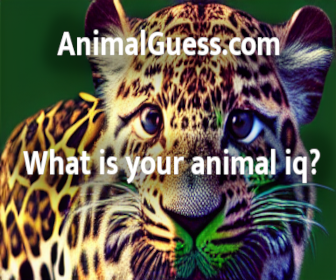 Picture of the Long-tailed Sibia has been licensed under a
GFDL
Original source
: Doug Janson
Author
: Doug Janson
Permission
: GNU Free Documentation License
The Long-tailed Sibia is classified as Least Concern. Does not qualify for a more at risk category. Widespread and abundant taxa are included in this category.

* Long-tailed Sibia feeding on fruits Long-tailed Sibia (Heterophasia picaoides wrayi) is a resident of... * Birds and molluscs During the last few months we have been receiving... * Purple Swamphen eating mollusc Purple Swamphen (Porphyrio porphyrio) is a colourful large bird... More
Long-tailed Sibia feeding on fruits - Posted by BESG on 14 March 10, Sunday Contributed by Dato' Dr Amar-Singh HSS Long-tailed Sibia (Heterophasia picaoides wrayi) is a resident of Peninsular Malaysia's montane forests, becoming uncommon about 1,200m and below. A generalist, it eats animal prey, especially swarming termites and fruits like figs and berries. More
The Long-tailed Sibia (Heterophasia picaoides) is a species of bird in the Timaliidae family. It is found in Bhutan, China, India, Indonesia, Laos, Malaysia, Myanmar, Nepal, Thailand, and Vietnam. Its natural habitats are subtropical or tropical moist lowland forests and subtropical or tropical moist montanes. Heterophasia picaoides Search Wikimedia Commons Wikimedia Commons has media related to: Heterophasia picaoides References - * BirdLife International 2004. Heterophasia picaoides. More
* Long-tailed Sibia Long-tailed Sibia foraging on flower Fraser's Hill, Pahang, Peninsular Malaysia RobertKwak 27 March 2009 48 weeks ago 2.5 * Long-tailed Sibia (Heterophasia picaoides), a common bird at Fraser's Hill, Malaysia A dorsal view of a bird. Fraser's Hill, Pahang, Peninsular Malaysia (ssp wrayi) LHarding 10 December 2007 1 year ago 2. More
png Search for photos of Long-tailed Sibia in the BirdForum Gallery * View more images of this species on Orientalbirdimages Retrieved from "http://www.birdforum.net/opus/Long-tailed_Sibia" Categories: Birds | Heterophasia Advertisement * This page was last modified 15:34, 3 October 2009. * This page has been accessed 1,465 times. More
Long-tailed Sibia (Heterophasia picaoides) is a local resident in eastern Himalayas and hills of north-east India. More
Long-tailed Sibia Mountain Hawk Eagle Mountain Tailorbird Fire-tailed Myzornis Fire-tailed Myzornis Fire-tailed Myzornis Fire-tailed Myzornis Nutcracker Beautiful Nuthatch Orange-bellied Leafbird Orange-bellied Leafbird Orange-bellied Leafbird Raptor? Raptor? Raptor? Rufous-necked Hornbill Rufous-necked Hornbill Rufous-breasted Bush Robin Rusty-flanked Tree-creeper Rufous-vented Yuhina Rufous-vented Yuhina Rufous-vented Yuhina Rufous-vented Yuhina Whiskered Yuhina Stripe-throated Yuhina White-naped Yuhina White-naped Yuhina Scarlet-breasted Flowerpecker Streak-throated Barwing Streak-throated Barwing Rusty-fronted Barwing Rusty-fronted Barwing Martin? Ward's Trogon Ward's Trogon Barred Cuckoo Dove More