Brazilian Tanager
A frugivorous bird, it's easily found in its natural biome wherever there's food enough available, tending to behave aggressively towards other species of birds when disputing for food. Can be seem in cities, as in the vicinity of the Sugar Loaf Mountain in Rio de Janeiro, at the jogging track named for Cláudio Coutinho , which skirts the park at the mountain's base.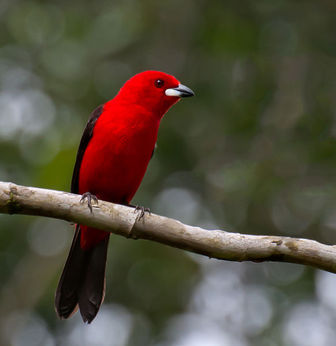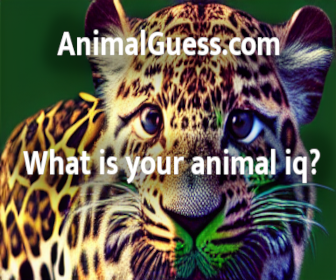 Picture of the Brazilian Tanager has been licensed under a Creative Commons
Attribution-Share Alike
.
Original source
: Dario Sanches from São Paulo, Brazil
Author
: Dario Sanches from São Paulo, Brazil
The Brazilian Tanager is classified as Least Concern. Does not qualify for a more at risk category. Widespread and abundant taxa are included in this category.

The Brazilian Tanager (Ramphocelus bresilius) is a species of bird in the Thraupidae family. It is endemic to Brazil, occurring in the coastal region from Paraíba and southwards to Santa Catarina. Its natural habitats are mostly Atlantic coast restingas, including also subtropical or tropical moist lowland forests, subtropical or tropical dry shrubland, and heavily degraded former forest. More
birds, small birds, Brazilian Tanager sitting on a tree branch, Brazilian birds, Argentina birds, tanager Copyright: 2009, Florida Center for Instructional Technology. See license. More
The male Brazilian Tanager is a very intense red. The above photo shows 100% magenta saturation in Photoshop. A real feast of colour. The male also has bright white patches on its lower bill which is otherwise black, and dark wings and tail. The female (see below) is brown with a buff underside and red patch on rump and dark bill. The immature male (see further below) is like the female but with bright patches of red, especially on face, and white patch on black bill. More
The Brazilian Tanager's plumage has a soft velvet quality, which soaks up light and gives it a richness rivaled only by our Scarlet Tanager. More
The sangue-do-boi, or tiê-sangue, is known as Brazilian Tanager in English. Its scientific name is Ramphocelus brasiliensis, and it is endemic to the Atlantic forest of south-east Brazil. More