Bicolored Antbird
It is found in Brazil, Colombia, Costa Rica, Ecuador, Honduras, Nicaragua, Panama, and Peru. Its natural habitat is subtropical or tropical moist lowland forests.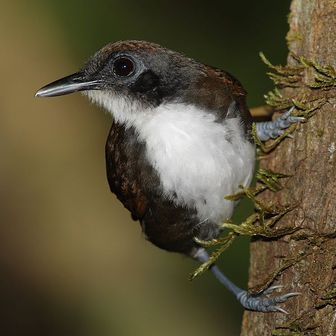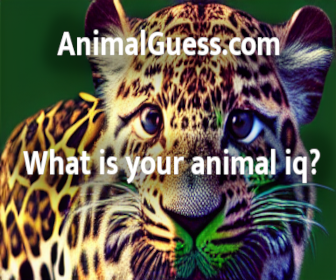 Picture of the Bicolored Antbird has been licensed under a Creative Commons
Attribution
.
Original source
: Transferred from en.wikipedia; Transfer was stated to be made by User:OhanaUnited.(Original text :
Author
: Original uploader was Matt Deres at en.wikipedia(Original text : Original by en:User:Mdf , edit by en:User:Matt Deres)Permission(Reusing this file)CC-BY-3.0.(Original text : see below)
The Bicolored Antbird is classified as Least Concern. Does not qualify for a more at risk category. Widespread and abundant taxa are included in this category.

Bicolored Antbird - Gymnopithys leucaspis Bicolored Antbird Gymnopithys leucaspis aequatorialis Pacto-Guallabillas road, Pichincha province, Ecuador. This species is a "professional" antswarm follower. (S5f) Spotted Antbird - Hylophylax naevioides Spotted Antbird Hylophylax naevioides naevioides Playa de Oro, Esmeraldas province, Ecuador. Male. This species occurs from Honduras to western Ecuador. More
and a Bicolored Antbird (below right, taken by Arthur Grosset in Brazil). The Scale-backed is one of the six "regular" ant-followers but the Bicolored is an obligate ant-follower, virtually never found away from the ants. I admire the photographers who've managed to shoot pictures of the photophobic antbirds. Obviously, flash is a necessity, and is not a technique with which I have much experience. More
The Bicolored Antbird (Gymnopithys leucaspis) is a species of bird in the Thamnophilidae family. It is found in Brazil, Colombia, Costa Rica, Ecuador, Honduras, Nicaragua, Panama, and Peru. Its natural habitat is subtropical or tropical moist lowland forests. References - * BirdLife International 2004. Gymnopithys leucaspis. 2006 IUCN Red List of Threatened Species. Downloaded on 26 July 2007. More
This male Grey-headed Tanager and Bicolored Antbird are feeding on insects flushed by the army ants that can be seen running around on the vegetation. More
png Search for photos of Bicolored Antbird in the BirdForum Gallery Image:Icon_camera_link.png Search for photos of Bicolored Antbird in the BirdForum Gallery Retrieved from "http://www.birdforum.net/opus/Bicolored_Antbird" Categories: Birds | Gymnopithys Advertisement * This page was last modified 21:19, 17 October 2009. * This page has been accessed 1,087 times. More
The Bicolored Antbird (Gymnopithys leucaspis) is a resident of tropical forests from Nicaragua southward into Brazil. The species prefers the forest undergrowth, and, as the name implies, often feeds on insects which are flushed by ant swarms. This shot was taken in Cana, in the Darien of Panama, in April, 1995, with a Canon T-90 and FD 400mm F/4.5 lens and flash on Kodak Eckachrome 200 film. More
* Play: Bicolored Antbird Captured In Ecuador Bicolored Antbird Captured In Ecuador 00:21 * * Play: P1030041 White Bellied Antbird.Mov P1030041 White Bellied Antbird. More
Bicolored Antbird Gymnopithys leucaspis = S More
birds along with Ocellated and Bicolored Antbirds at the Rainforest Discovery Center. (less) Channel: YouTube Category Pets & Animals Tags: rufous-vented Ground-cuckoo, Rainforest Discovery Center, Re 11 days old 0:21 Bicolored Antbird captured in Ecuador Bicolored Antbird captured in Ecuador Pets & Animals YouTube captured a Bicolored Antbird in the Ama... More
me with a bicolored antbird in Eastern EcuadorMySpaceAdded: 3 yrs. More