Ferruginous Antbird
The Ferruginous Antbird is a species of bird in the Thamnophilidae family. It is endemic to Brazil. Its natural habitats are subtropical or tropical moist lowland forests and subtropical or tropical moist montane forests.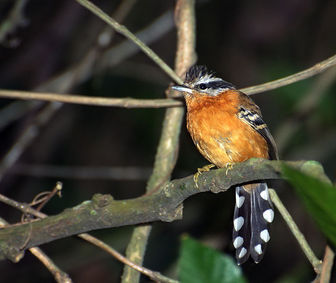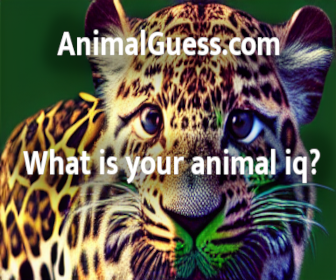 Picture of the Ferruginous Antbird has been licensed under a Creative Commons
Attribution-Share Alike
.
Original source
: TROVOADA (Drymophila ferruginea )Uploaded by Snowmanradio
Author
: Dario Sanches from São Paulo, Brazil
The Ferruginous Antbird is classified as Least Concern. Does not qualify for a more at risk category. Widespread and abundant taxa are included in this category.

Ferruginous Antbird is one of the most common and easy to see, often foraging right in the open and not requiring any playback to see. (S5f) Rufous-tailed Antbird - Drymophila genei Rufous-tailed Antbird Drymophila genei Pico da Caled More
The Ferruginous Antbird (Drymophila ferruginea) is a species of bird in the Thamnophilidae family. It is endemic to Brazil. Its natural habitats are subtropical or tropical moist lowland forests and subtropical or tropical moist montane forests. References - * BirdLife International 2004. Drymophila ferruginea. 2006 IUCN Red List of Threatened Species. Downloaded on 25 July 2007. Stub icon This article about an antbird is a stub. More
Description: The Ferruginous Antbird (Drymophila ferruginea) is a bird in the Thamnophilidae family of antbirds. This species is also known by a former synonym: Ferruginous Ant-wren (Formicivora ferruginea). Source: Whitney, William Dwight The Century Dictionary: An Encyclopedic Lexicon of the English Language (New York: The Century Co. More
in altitude also), Ferruginous Antbird, Bertonis Antbird, Rufous-tailed Antbird, Ochre-rumped Antbird, Scaled Antbird (great views on the extension trail), Brazilian Antthrush, Suchs Antthrush, Black-cheeked Gnateater, Slaty Bristlefront, Black and Gold Cotinga, Pin-tailed Manakin, Serra do Mar Tyrant-Manakin, Drab-breasted Bamboo-Tyrant, Gray-hooded Attila, Long-billed Wren (still a single bird in the lodge gardens), Olive-green Tanager, Red-necked Tanager, Brassy-breasted Tanager, Gilt-edged Tanager, Bay-chested Warbling Finch, Uniform Finch, Half-collared Sparrow and Black-throated Grosbeak. More
Ferruginous Antbird - Photo copyright Chris LodgeFerruginous Antbird Photo copyright Chris Lodge Orange-bellied Antwren - Photo copyright Arthur GrossetOrange-bellied Antwren Photo copyright Arthur Grosset Ash-winged Antwren - Photo copyright Arthur GrossetAsh-winged Antwren Photo copyright Arthur Grosset Dusky Antbird - Photo copyright Glen TepkeDusky Antbird Photo copyright Glen Tepke ... ... More
Ferruginous Antbird Show machine tags (0) Hide machine tags (0) Additional Information All rights reserved Anyone can see this photo * * Taken with a Canon EOS Digital Rebel XTi. More