Paddyfield Warbler
It breeds in temperate central Asia. It is migratory, wintering in Pakistan and India. It is a rare vagrant to western Europe. This passerine bird is a species found in low vegetation such as long grass, reeds and rice. 4-5 eggs are laid in a nest in grass.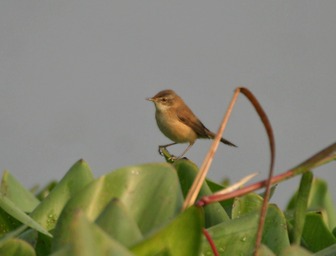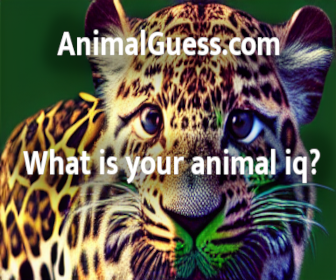 Picture of the Paddyfield Warbler has been licensed under a
GFDL
Original source
: J.M.Garg
Author
: J.M.Garg
Permission
: GNU Free Documentation License
The Paddyfield Warbler is classified as Least Concern. Does not qualify for a more at risk category. Widespread and abundant taxa are included in this category.

The Paddyfield Warbler, Acrocephalus agricola, is a species of marsh-warbler (family Acrocephalidae). It was formerly included in the "Old World warbler" assemblage. The Manchurian Reed-warbler (A. tangorum) was (and sometimes still is) included in A. agricola as a subspecies. It breeds in temperate central Asia. It is migratory, wintering in Pakistan and India. It is a rare vagrant to western Europe. This passerine bird is a species found in low vegetation such as long grass, reeds and rice. More
The Paddyfield Warbler (Acrocephalus agricola) is mainly a common passage migrant through northern India, breeding in Central Asia. A few do winter. It is mostly seen from September and October and again from February through to April in tall, rank vegetation in wet areas. It has a very distinct, broad pale supercilium, which extends, and gets broader, well behind the eye. More
Paddyfield Warbler (Acrocephalus Agricola) at the IBRCE Ringing Station Following a first half of an Autumn characterized with easterly oriented birds species passing through Eilat, with waves of Acredula ssp. Willow Warblers, Icterops and rubicola ssp. Common Whitethroats and our Syke's Warbler (Hipolais rama) from the 21/09 (see the full report at http://birdsofeilat.com/NEWS/Sep08.htm), another eastern vagrant had appeared, a Paddyfield Warbler (Acrocephalus Agricola) on the morning of the 08/10. More
A Paddyfield Warbler in Iceland During the evening of 17th September 2004, eight birders from the Reykjav More
Information on the paddyfield warbler is currently being researched and written and will appear here shortly. Environment Agency - Abu Dhabi is a principal sponsor of ARKive. EAD is working to protect and conserve the environment as well as promoting sustainable development in the Emirate of Abu Dhabi. Authentication - This information is awaiting authentication by a species expert, and will be updated as soon as possible. More
�There�s a Paddyfield Warbler in the plantation� I had to do a couple of chores elsewhere on the island, before driving home to collect the camera from P. Took the dogs for a breathless run down the road to the plantation, and met up with JL and B driving the bushes � no sooner had I arrived than B flushed the bird, and it was in his mistnet. And sure enough, JL had struck the jackpot again � a beautiful Paddyfield Warbler. More
For the purposes of our bird news services, Paddyfield Warbler is classed as Rare: species currently considered for acceptance by the British Birds Rarities Committee (or forms of equivalent rarity). More
PADDYFIELD WARBLER trapped and ringed at Snettisham Pits, NORFOLK Trapped and ringed by myself this afternoon at Snettisham Coastal Park, Norfolk. I put a two shelf net across the small reed channel hoping to catch the 10 Bearded Tits that had been calling all morning, these pass through regularly each Oct / Nov. More
The Paddyfield Warbler on Fair Isle. Birding World, 9 (10) : 388-389. - Mark Grantham* says: "There is a single report of a first-year Paddyfield Warbler ringed in Lithuania (55:21 N 21:13 E) on 8 More
Paddyfield Warbler, Lothian, Torness 14/10/05 © Ray Wilson Website Paddyfield Warbler - Paddyfield Warbler, Lothian, Torness 14/10/05 © Ray Wilson Website Paddyfield Warbler - Paddyfield Warbler, Lothian, Torness 14th October 2005 © Darren Robson Paddyfield Warbler - Paddyfield Warbler, Isles of Scilly, Peninnis 15th October 2005 © Jon Hall For more photo's from Scilly click here More
Paddyfield Warbler on Hilbre By John Elliott and Steve Williams - The regular crew of Hilbre Bird Obs members had been working hard on the islands this spring to maintain the coverage as high as possible in true 'bird observatory tradition'. This had brought some very nice rewards, but no star bird, unlike the previous few springs. More
A Paddyfield Warbler at Joka, outskirts of Kolkata. 7th March 2010 - Arka S 20100307_Joka_PFWarbler.jpg 260K Download Forward You must Sign in before you can post messages.To post a message you must first join this group.Please update your nickname on the subscription settings page before posting.You do not have the permission required to post. More
you've labelled paddyfield warbler do look a bit like some species of Acrocephalus but they have enormously long un-warbler-like legs and are feeding in a very un-warbler-like manner (certainly nothing at all like a typical Phylloscopus); their tails are short and warbler-like though. Posted 25 months ago. ( permalink ) view profile shearwater2002 Pro User says: Buckeye is absolutely correct that this bird is a Pipit. More