Brown Flycatcher
Muscicapa williamsoni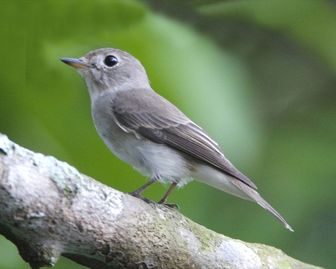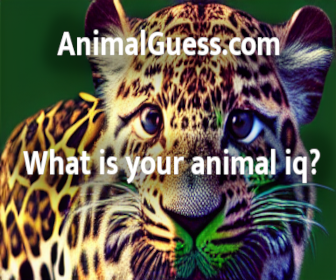 Picture of the Brown Flycatcher has been licensed under a Creative Commons
Attribution-Share Alike
.
Original source
: originally posted to Flickr as Asian Brown Flycatcher (Muscicapa dauurica)
Author
: Lip Kee YapPermission(Reusing this file)This image, which was originally posted to Flickr.com, was uploaded to Commons using Flickr upload bot on 21:45, 20 November 2008 (UTC) by Avala (talk). On that date it was licensed under the license below. This file is licensed under the Creative Commons Attribution-Share Alike 2.0 Generic license.You are free:to share – to copy, distribute and transmit the work
The Brown Flycatcher is classified as Least Concern. Does not qualify for a more at risk category. Widespread and abundant taxa are included in this category.

The Asian Brown Flycatcher, Muscicapa dauurica, is a small passerine bird in the flycatcher family Muscicapidae. It includes the Brown-streaked Flycatcher, which is sometimes considered a distinct species Muscicapa williamsoni. This is an insectivorous species which breeds in Japan, eastern Siberia and the Himalayas. It is migratory and winters in tropical southern Asia from southern India and Sri Lanka east to Indonesia. More
Asian Brown Flycatcher is a common bird found in open woodland and cultivated areas. It nests in a hole in a tree, laying four eggs which are incubated by the female. The male Asian Brown Flycatcher sings a simple melodic song during courtship. This bird is parasitised by the chewing louse Philopterus davuricae. Vagrancy - Asian Brown Flycatcher is an extremely rare vagrant to Western Europe. More
Asian Brown Flycatcher is an extremely rare vagrant to Western Europe. Records have come from Britain, Denmark, and Sweden, and in addition, there are unproven claims from Ireland, Faeroe, and Norway. On 3 October 2007 a first winter Brown Flycatcher was discovered at Flamborough Head, East Yorkshire which attracted hundreds of birdwatchers during its stay which lasted until dusk of the following day. More
A brown flycatcher discovered at Flamborough Head on Wednesday should have been basking in the tropical heat of Indochina rather than the bracing sea air of the East Yorkshire coast. Another visitor from the east was a Turkestan shrike was found just a few miles along the coast. More
The Asian Brown Flycatcher has a range around the globe of around 10 million square kilometers. This bird is native to numerous countries throughout Asia and has also been seen in the United States, Finland, Sweden, Greece and Denmark. The population of the Asian Brown Flycatcher has not been quantified but there is not currently any concern that would indicate this bird is endangered or will become endangered within the next few years. More
● Foraging & Feeding: Asian Brown Flycatcher: Feeds mostly on insects. Perches on an open exposed tree branch perch, immobile and erect, until it spots prey; then flies out to catch it in flight and returns to its perch to eat. Sometimes flicks its wings while hunting. ● Breeding & nesting: Asian Brown Flycatcher: Four to five olive gray eggs are laid in a cup nest made of lichen, moss, and grasses and lined with finer materials. More
Brown Flycatcher determination Similar species Muscicapidae Black Redstart | Black Wheatear | Black-Eared Wheatear | Blue Rock Thrush | Bluethroat | Brown Flycatcher | Canary Islands Chat | Collared Flycatcher | Desert Wheatear | Finschs Wheatear | Isabelline Wheatear | Moussiers Redstart | Nightingale | Northern Wheatear | Pied Flycatcher | Pied Wheatear | More
The Asian Brown Flycatcher is an insectivorous species which breeds in Japan, Eastern Siberia and the Himalayas. It is a migrant and winters in Southern India and Sri Lanka. More info after the jump. This species is about 13cm in length and is similar in shape to the larger spotted flycatcher. The dark bill is relatively large and is broad based. The adult has grey-brown upper parts which become greyer as the plumage ages. More
The Asian Brown Flycatcher, Muscicapa Dauurica, is a small passerine bird in the flycatcher family Muscicapidae. This is an insectivorous species which breeds in Japan, eastern Siberia and the Himalayas. It is migratory and winters in tropical southern Asia from southern India and Sri Lanka east to Indonesia. Asian Brown Flycatcher is a common bird found in open woodland and cultivated areas. It nests in a hole in a tree, laying four eggs which are incubated by the female. More
For the purposes of our bird news services, Brown Flycatcher is classed as Mega: species which have not yet occurred in the British Isles or are exceedingly rare, or are otherwise highly desirable. More
A Brown Flycatcher found at Flamborough Head, Yorkshire, may prove to be the first official British record. A previous bird on Fair Isle on 1st July 1992 was accepted as being this species, but the date was deemed unusual for such a species and so the record was not accepted by the BOURC as referring to a wild bird. More
otherwise fairly drab brown flycatcher is its prominent white throat. While the head and face are olive-brown, upperparts are a slightly warmer, more rufous brown, becoming chestnut ... More
The Asian Brown Flycatcher (ABF) is about 13-14cm in size and a winter visitor to Southern India. I have read articles indicating that this species breeds in the Himalayas, Japan and Eastern Siberia and is a winter migrant. While we had our first sighting of this species in Thattekad, Kerala, India, we weren't lucky enough to get any images. Our luck changed last year and we were fortunate to sight and photograph this species in Masinagudi. More
this energetic Asian Brown Flycatcher Muscicapa dauurica hawking for passing insects from this nice perch. This bird has never disappointed us, returning year after year. You get the nice feeling that Mother Nature is always around. Category Categories: Flycatchers | Tag Tags: | Comments No Comments » Leave a Reply = Click here to cancel your reply. More