Blue-and-white Flycatcher
The Blue-and-white Flycatcher, Cyanoptila cyanomelana is a migratory songbird. It breeds in Japan, Korea, and in parts of China and Russia. It winters in South East Asia, especially in Vietnam, Cambodia, Thailand, Sumatra and Borneo.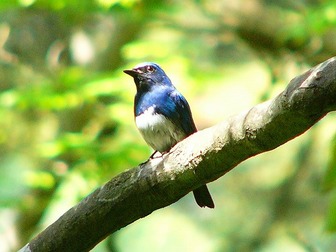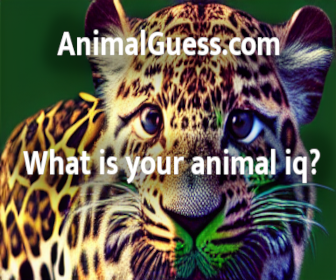 Picture of the Blue-and-white Flycatcher has been licensed under a Creative Commons
Attribution-Share Alike
.
Original source
: Blue-and-white Flycatcher on Flickr
Author
: Flickr user arudhio . Photo uploaded to commons by user ltshearsPermission(Reusing this file) This file is licensed under the Creative Commons Attribution-Share Alike 2.0 Generic license.You are free:to share – to copy, distribute and transmit the work
The Blue-and-white Flycatcher is classified as Least Concern. Does not qualify for a more at risk category. Widespread and abundant taxa are included in this category.

Blue-and-white Flycatcher is also an early migrant. Pale-legged Warbler, Narcissus Flycatcher, Brown Thrush, Japanese & Siberian Blue Robin are also seen in the same period. Middle of April is also a good season to hear the song of winter migrants. Brambling, Siskin More
The Blue-and-white Flycatcher, Cyanoptila cyanomelana is a migratory songbird. It breeds in Japan, Korea, and in parts of China and Russia. It winters in South East Asia, especially in Vietnam, Cambodia, Thailand, Sumatra and Borneo. References - * BirdLife International (2004). Cyanoptila cyanomelana. 2006. IUCN Red List of Threatened Species. IUCN 2006. www.iucnredlist.org. Retrieved on 12 May 2006. More
Blue-and-White Flycatcher, but of the rarer cumatilis subspecies. Let this be an important life lesson to all of you. Geez, life is nuts, innit? Gonna wake up super early and have a snoop round the foothills for storm-blown rarities. Yes I will. Posted by Pat Moll at 06:22 Labels: Birds 4 comments: Bagtackles said... More
View all pictures of Blue-and-white Flycatcher View all pictures of Blue-and-white Flycatcher show section External Links (0) We currently have no external links for this species. More
and immature male Blue-and-white Flycatchers, allowing for transitional plumages, in Iozawa et al. (2000) and Kanouchi et al. (1998) are good fits for the bird described, with some exceptions. For instance, none show a white throat patch although this feature is illustrated in some texts. Blue and White Flycatcher breeds in the SE Palearctic and NE Asia, and winters in the Greater Sundas and the Philippines. More
These cases relate to a sighting of two Blue-and-white Flycatchers at Christmas Island. Both birds were considered to be immature (first winter) males. The first was located north east of Grants Well (Case No 515) on the 2nd December 2006 and the second bird was located close to the sports ground (Case No 516) on the 3rd December 2006 and remained until the 8th December 2006. More