Cardinal Myzomela
The Cardinal Myzomela is a species of bird in the Honeyeater family. It is named for the scarlet color of the male. It is found in American Samoa, Samoa, Solomon Islands, and Vanuatu. Its natural habitats are subtropical or tropical moist lowland forests and subtropical or tropical mangrove forests.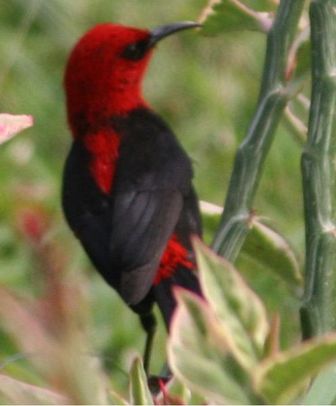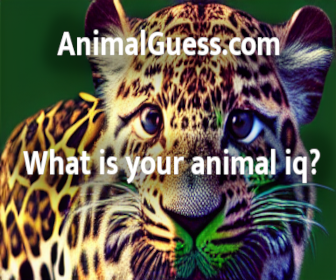 Picture of the Cardinal Myzomela has been licensed under a
GFDL
Original source
: Cardinal_Myzomela.JPG
Author
: Cardinal_Myzomela.JPG: Duncan Wright
Permission
: GNU Free Documentation License
The Cardinal Myzomela is classified as Least Concern. Does not qualify for a more at risk category. Widespread and abundant taxa are included in this category.

The Cardinal Myzomela (Myzomela cardinalis) is a species of bird in the Honeyeater family. It is named for the scarlet color of the male. It is found in American Samoa, Samoa, Solomon Islands, and Vanuatu. Its natural habitats are subtropical or tropical moist lowland forests and subtropical or tropical mangrove forests. It frequents areas with flowers, such as gardens. This is a small, active bird, measuring about 13 cm (5.1 in) from bill to tail. More
Cardinal Myzomela Myzomela cardinalis = Described by: Gmelin, J. F. (1788) Alternate common name(s): Cardinal Honeyeater Old scientific name(s): None known by website authors Photographs Vanuatu - Oct 16, 2006 More
Cardinal Myzomela Myzomela cardinalis IUCN Red List history Year Category 2009 Least Concern 2008 Least Concern 2004 Least Concern 2000 Lower Risk/Least Concern 1994 Lower Risk/Least Concern 1988 Lower Risk/Least Concern Range Estimate More
Cardinal Myzomela Myzomela cardinalis 2009 IUCN Red List Category (as evaluated by BirdLife International - the official Red List Authority for birds for IUCN): Least Concern Justification Although this species may have a restricted range, it is not believed to approach the thresholds for Vulnerable under the range size criterion (Extent of Occurrence 30% decline over ten years or three generations). More
Cardinal Myzomela Myzomela cardinalis 32c 221 Antillean Euphonia Euphonia musica 32c 86 Green-throated Carib Eulampis holosericeus 32c 221 Akohekohe Palmeria dolei 32c 127 More
Stamps showing Cardinal Myzomela Myzomela cardinalis Cardinal Myzomela Myzomela cardinalis Cardinal Myzomela Myzomela cardinalis Cardinal Myzomela Myzomela cardinalis Cardinal Myzomela Myzomela cardinalis Cardinal Myzomela Myzomela cardinalis Cardinal Myzomela Myzomela cardinalis Cardinal Myzomela Myzomela cardinalis Cardinal Myzomela Myzomela cardinalis Cardinal Myzomela Myzomela cardinalis 127.020 Cardinal Myzomela IOC v2.4: 5683 Links will open countrypage in new window - Marshall Islands 03.06. More
The Cardinal Myzomela (Myzomela cardinalis) is a species of bird in the Honeyeater family. ... This article about a honeyeater is a stub. You can help Wikipedia by ... 3. Samoa MARINE & WILDLIFE TOPICS - The iao or Wattled Honeyeater (Foulehaio carunculata) is the commonest forest ... More
Cardinal myzomela female (imm) To take full advantage of Flickr, you should use a JavaScript-enabled browser and install the latest version of the Macromedia Flash Player. Comments view profile futurm says: Beautiful shot, nice and lovely.. well done!! Hi, I'm an admin for a group called Lover of nature, and we'd love to have this added to the group.We like to invite you and your contacts to join us in this group. More
Cardinal Myzomela Myzomela cardinalis = Vanuatu - Oct 16, 2006 More
probably similar to the related Cardinal myzomela which is found in Samoa, but this remains unconfirmed. In flight, they are fast and purposeful, and fly well clear of forest cover. On Rotuma it is the most conspicuous bird of a small avifauna, being abundant in all habitats, ever energetic and very aggressive. It is clear that in the absence of other small passerines, the Rotuman Myzomela has been able to expand its niche considerably. Little else is known of this species. More
XC45615 :: Cardinal Myzomela (Myzomela cardinalis tenuis) = Recording data Recordist phil Gregory Date 11-3-10 Time 0900 Country Vanuatu Location Turtle Bay, Espiritu Santo, Vanuatu Longitude E167.10'43" Latitude S15. More