Brown-headed Honeyeater
Its natural habitats are temperate forests and Mediterranean-type shrubby vegetation.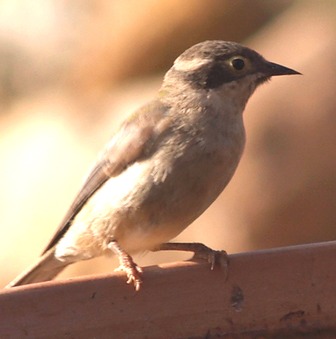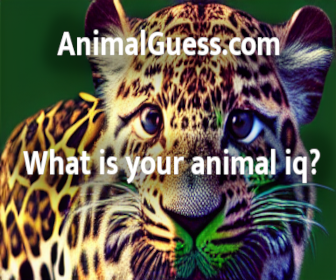 Picture of the Brown-headed Honeyeater has been licensed under a Creative Commons
Attribution
.
Original source
: Brown Headed HoneyeaterUploaded by berichard
Author
: Ric Raftis from Wedderburn, Australia
The Brown-headed Honeyeater is classified as Least Concern. Does not qualify for a more at risk category. Widespread and abundant taxa are included in this category.

Brown-headed Honeyeater at nest. Brown-headed Honeyeater at nest. Photo: Purnell Collection © Australian Museum Distribution map of Melithreptus brevirostris Distribution map of Melithreptus brevirostris Map © Birds Australia Birdata Did you know? The Brown-headed Honeyeater prefers the lightest-coloured hairs for its nest, choosing white rather than brown hairs from piebald (two-tone) ponies and cattle, and ignoring all-brown animals. More
The Brown-headed Honeyeater (Melithreptus brevirostris) is a species of bird in the Meliphagidae family. It is endemic to Australia. Its natural habitats are temperate forests and Mediterranean-type shrubby vegetation. References - * BirdLife International 2004. Melithreptus brevirostris. 2006 IUCN Red List of Threatened Species. Downloaded on 26 July 2007. Stub icon This article about a honeyeater is a stub. More
Brown-headed Honeyeater Melithreptus brevirostris = Described by: Vigors; Horsfield (1827) Alternate common name(s): Short-billed Honeyeater Old scientific name(s): None known by website authors Photographs Murramarang National Park, New South Wales, Australia - Mar, 2006 More
Brown-headed Honeyeater ( Melithreptus breviostris ) Brown-headed Honeyeater Photo by Geoffrey Dabb Brown-headed Honeyeater Photo by Harvey Perkins Brown-headed Honeyeater Photo by Geoffrey Dabb Brown-headed Honeyeater Photo by Stuart Harris Brown-headed Honeyeater Photo by Stuart Harris Brown-headed Honeyeater Mulligan's Flat, ACT. Photo by David Cook Brown-headed Honeyeater Mulligan's Flat, ACT. More
Videos and images previous Koala imageKoala with brown-headed honeyeater plucking fur for its nest © Jean-Paul Ferrero / www.ardea. More
Post Brown-headed HoneyeaterAnother bird that had eluded me until today. I usually only seen glimpses of these guys at the top of Eucalypts, so it was great to see one down low for a change. :) Canon 40D & 100-400mm L ISO 400 f/9 1/400s Brown-headed Honeyeater - Melithreptus brevirostris Image _________________ Rich www.richardhallphotography. More
A Brown-headed Honeyeater (Melithreptus brevirostris), photographed in the Greater Bendigo National Park. EXIF: Canon EOS 50D : 1/320 sec : f/5.6 : 400 mm : ISO 160 Categories: Photoblogs.org - The Photoblogging Resource View My Profile coolphotoblogs.com Birding Top 500 Counter VFXY Photos Vazaar photo blogs, top photoblogs 3758726 visitors | 1000 photos | RSS 2. More
Brown-headed Honeyeater (Melithreptus brevirostris): is between 100 to 135 millimetres long. The crown is brownish, the face blackish-brown and the band around the nape of the neck is dull cream. The underparts are pale fawn. The Brown-headed Honeyeater is usually in flocks. They work their way over the trunks, limbs and foliage of trees in their hunt for insects. They occupy various habitats including forests, woodlands, coastal tea-tree and Banksia scrubs. More
Open Brown-headed Honeyeater in Bird Finder Scientific name: Melithreptus brevirostris 0 bird photos * logoFooter More
Brown-headed Honeyeater Melithreptus brevirostris = Murramarang National Park, New South Wales, Australia - Mar, 2006 More
Brown-headed Honeyeaters are very inconspicuous members of the honeyeater family. It took us three years to first identify a bird. The grey chin, eyering and neckband make its identification easy. First spotted in March 2006, then again upon its return in October 2006, 20 km south of Narrabri. In November 2008 also spotted high up in eucalypt trees in Deriah Forest, 30 km east of Narrabri, where a pair of Brown-headed Honeyeaters was busy feeding their young. More
Brown-headed Honeyeaters are one of the smallest honeyeaters found in Australia. They are about the size of a House Sparrow and are certainly the smallest honeyeaters in our garden. The White-plumed Honeyeaters are not much bigger. While I would probably classify this species as a resident species in our garden, they do tend to come and go quite frequently. We see or hear them most days, then several days might pass without a sign of them. More