Black honeyeater
The Black Honeyeater is a species of bird in the Meliphagidae family. It is endemic to Australia. It ranges widely across the arid areas of the continent, through open woodland and shrubland, particularly in areas where the emu bush and related species occur.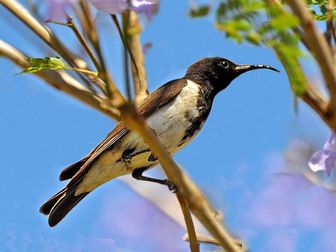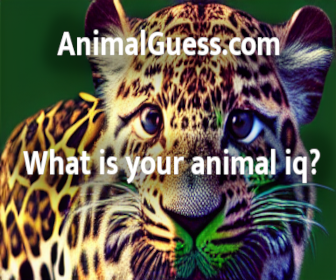 Picture of the Black honeyeater has been licensed under a
GFDL
Original source
: Mdk572Sandy Hollow, NSW
Author
: Mdk572Sandy Hollow, NSW
Permission
: GNU Free Documentation License
The Black honeyeater is classified as Least Concern. Does not qualify for a more at risk category. Widespread and abundant taxa are included in this category.

Black Honeyeaters, especially females, often eat charcoal and ash at old camp-fire remains. Alternative Name/s Charcoal Bird Identification The Black Honeyeater is a small honeyeater with a long slender down-curved bill, a plump body and a short tail. Males are black and white, with a black head, neck, wings and upperparts, white underbody and a black stripe running down from the centre of the chest to the abdomen (belly). More
Black Honeyeaters, especially females, often eat charcoal and ash at old camp-fire remains. Facts and figures Research Species: No Minimum size: 10 cm Maximum size: 13 cm Average size: 12 cm Average weight: 9.5 g Breeding season: July to December Clutch size: Usually two, rarely one or three. More
The Black Honeyeater (Certhionyx niger) is a species of bird in the Meliphagidae family. It is endemic to Australia. It ranges widely across the arid areas of the continent, through open woodland and shrubland, particularly in areas where the emu bush, Eremophila longifolia, and related species occur. They exhibit sexual dimorphism in that the male is black and white while the female is a speckled grey-brown. Immature birds look like the female. More
Black Honeyeater, 20/3/09, 10km SE of Welli Wolli Springs Little Eagle, 25/3/09, Near Welli Wolli Springs Square-tailed Kite, 20/3/09, 10km SE of Welli Wolli Springs Bustard (numerous), 20/3/09, Welli Wolli Springs Osprey, 12/08/08, near Weeli Wolli Spring. Grey Honeyeater, 25/09/08, east of Newman. Brolga, 25/09/08, 120km south of Karratha. More
Oscar & 1000 photosBudgerigarGolden Whistler Crested PigeonSplendid Fairy-wren Mulga Parrot Grey-headed Flying-fox # 2Grey-headed Flying-fox Rufous SonglarkMulga Parrot Splendid Fairy-wren Zebra FinchVariegated Fairy-wren Black Honeyeater Great EgretsWhite-fronted Honeyeater Black Swan Sand GoannaWhite-necked Heron White-winged Fairy-wren MistletoebirdTawny Frogmouth Pacific Black Duck Purple-gaped Honeyeater Australian PipitRed-whiskered BulbulRainbow Bee-eatersBrown-headed Honeyeater Rufous Whistler Black Honeyeater Varied Sittella Splendid Fairy-wren White-fronted Honeyeater Crimson Chat World Wetlands Day 2010Australian PelicansWhistling Kite White-necked Heron Horsfield's Bronze-Cuckoo Spotted Bowerbird Superb Fairy-wren Red KangarooPeregrine FalconsHorsfield's Bronze-Cuckoo Wentworth FallsGolden Whistler Little Black CormorantVariegated Fairy-wrenWhite-fronted HoneyeaterYellow-plumed HoneyeaterBrown HoneyeaterSplendid Fairy-wrenAustralian King-Parrot # 2Australian King-ParrotTawny FrogmouthFlying FlyWhite-browed BabblerStriated PardaloteGreat EgretBudgerigarYellow-tufted HoneyeaterPurple-gaped HoneyeaterSpotted BowerbirdTawny-crowned HoneyeaterCrimson ChatOrb Weaving SpiderTawny Frogmouth # 2Tawny FrogmouthVariegated Fairy-wrenGolden WhistlerAustralian RingneckSplendid Fairy-wrenCockatielBudgerigarHorsfield's Bronze-Cuckoo # 2Horsfield's Bronze-CuckooTree Dragon (Jacky Lizard) # 2Tree Dragon (Jacky Lizard)Black HoneyeaterSplendid Fairy-wrenPurple-gaped More
* Little Black Honeyeater - print of pastel and charcoal drawing Little Black Honeyeater - print of pastel and charcoal drawing = Little Black Honeyeater - print of pastel and charcoal drawingzoom Little Black Honeyeater - print of pastel and charcoal drawing Little Black Honeyeater - print of pastel and charcoal drawing Description - A small black honeyeater called Hugh. More