Lesser Grey Shrike
It is similar in appearance to the Great Grey Shrike Lanius excubitor and the Southern Grey Shrike L. meridionalis. It breeds in southeastern Europe and into Asia.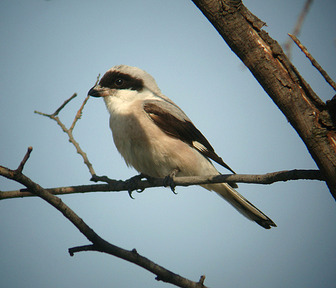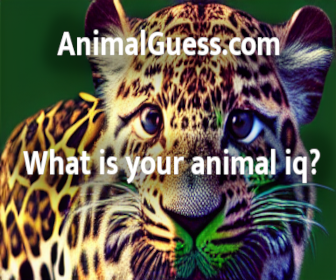 Picture of the Lesser Grey Shrike has been licensed under a
GFDL
Original source
: Uploaded by Donkey shot with kind permission of the photographer
Author
: Daniel Bastaja, http://www.birdingfaqs.com/
Permission
: GNU Free Documentation License
The Lesser Grey Shrike is classified as Least Concern. Does not qualify for a more at risk category. Widespread and abundant taxa are included in this category.

The Lesser Grey Shrike is a smaller and comparatively short-tailed bird. It can best recognized by its rather large black area above the bill, almost reaching to the forehead and without a white stripe above it. In flight, the wide instead of pointed black tail end of L. minor is characteristic. The African species are completely allopatric with L. excubitor; they lack white scapulars (Grey-backed Fiscal) or wingspots (Mackinnon's Fiscal) and differ in some other details, particularly the tail pattern. More
The Lesser Grey Shrike (Lanius minor) is a member of the shrike family Laniidae. It is similar in appearance to the Great Grey Shrike Lanius excubitor and the Southern Grey Shrike L. meridionalis. It breeds in southeastern Europe and into Asia. This species prefers dry open lowlands, and is prominent on telephone wires. It is slightly smaller than the Great Grey Shrike, and has a black forehead and relatively longer wings. More
The Lesser Grey Shrike can only really be confused with the Great Grey Shrike. If you see a grey shrike which has a black forehead it is definitely a Lesser Grey, but if it just has a black mask through its eye you have to look more carefully. The Lesser Grey is smaller but has relatively longer wings, reaching at least a third of the way down the tail. More
Lesser grey shrike perched on bush Lesser grey shrike perched on bushPrint factsheet Facts - French: Pie-grièche À Poitrine Rose Kingdom Animalia Phylum Chordata Class Aves Order Passeriformes Family Laniidae Genus Lanius (1) More
Lesser Grey Shrike in Northumberland; 3rd June 2009 The 3rd of June saw myself and Craig heading for an evening trip to Northumberland in heavy rain hoping to see a Lesser Grey Shrike present at the Long Nanny Burn area. This bird would be a new species for me, so I was particularly keen to see it! We arrived at the Low Newton carpark just as the rain eased off. After a bit of a hike out we eventually located the shrike. More
For the purposes of our bird news services, Lesser Grey Shrike is classed as Rare: species currently considered for acceptance by the British Birds Rarities Committee (or forms of equivalent rarity). More
The Lesser Grey Shrike breeds on plains and low mountains almost throughout in Kazakhstan, excepting the tree-less countries (Mangyshlak, Ustyurt, Betpak-Dala, Tengiz-Kurgaldzhino depression and Northern Trans-Balkhash area) and Kazakh Upland. It also breeds in Southern Altai foothills and in Zaysan depression. During migration recorded in the breeding range; one observed 29 July 1973 in the highlands of Tien Shan mountains (Bolshoye Almatinskoye lake). Lanius minor J. F. More
The Lesser Grey Shrike is a Southern African bird that belongs to the Laniidae bird family group which includes birds such as Typical Shrikes. The description for the Lesser Grey Shrike (Latin name Lanius minor) can be found in the 7th Edition of the Roberts Birds of Southern Africa. The Lanius minor can be quickly identified by its unique Roberts identification number of 731 and the detailed description of this bird is on page 727. More
Lesser Grey Shrikeby Simon Wilson 2 years ago 2 years ago: Sun, Sep 28, 2008 10:44am EST (Eastern Standard Time) More More See all Show meSimon Wilson's videos * Simon Wilson's videos * Staff Picks 13. Lapland by Simon Wilson1 year ago 12. Lisa's Tree by Simon Wilson2 years ago 11. Lesser Grey Shrike by Simon Wilson2 years ago 10. Lesser Grey Shrike 2 by Simon Wilson2 years ago 9. More