Brown-chested Martin
It is found in Argentina, Bolivia, Brazil, Chile, Colombia, Costa Rica, Ecuador, French Guiana, Guyana, Panama, Paraguay, Peru, Puerto Rico, Suriname, the United States, Uruguay, Venezuela, and is a vagrant to Chile and the Malvinas . Its natural habitats are dry savanna, subtropical or tropical seasonally wet or flooded lowland grassland, rivers, and heavily degraded former forest.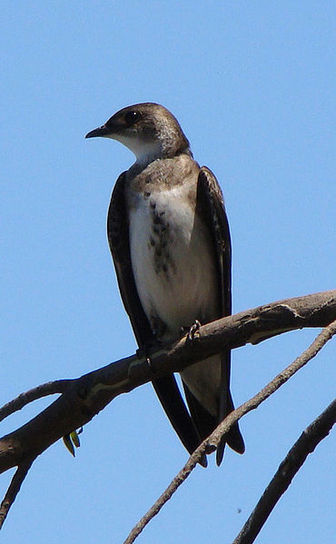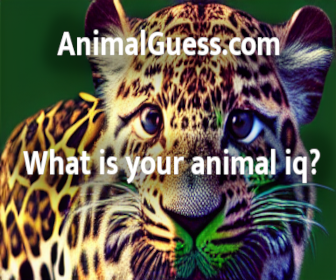 Picture of the Brown-chested Martin has been licensed under a Creative Commons
Attribution
.
Original source
: originally posted to Flickr as Andorinha-do-campo (Progne tapera)
Author
: Cláudio TimmPermission(Reusing this file)This image, which was originally posted to Flickr.com, was uploaded to Commons using Flickr upload bot on 15:40, 9 January 2009 (UTC) by Snowmanradio (talk). On that date it was licensed under the license below.This file is licensed under the Creative Commons Attribution 2.0 Generic license.You are free:to share – to copy, distribute and transmit the work
The Brown-chested Martin is classified as Least Concern. Does not qualify for a more at risk category. Widespread and abundant taxa are included in this category.

The Brown-chested Martin (Progne tapera) is a species of bird in the Hirundinidae family. It is found in Argentina, Bolivia, Brazil, Chile, Colombia, Costa Rica, Ecuador, French Guiana, Guyana, Panama, Paraguay, Peru, Puerto Rico, Suriname, the United States, Uruguay, Venezuela, and is a vagrant to Chile and the Malvinas (Falkland Islands). Its natural habitats are dry savanna, subtropical or tropical seasonally wet or flooded lowland grassland, rivers, and heavily degraded former forest. More
This apparent Brown-chested Martin was found by Rick Wright on 3 February 2006 at Patagonia Lake State Park in Santa Cruz County. It has been accepted by the Arizona Bird Committee, and will be a first record for Arizona when published and a 3rd for North America. Brown-chested Martin occurs in South America from Colombia to northern Argentina. More
Brown-chested Martin in MA, mega rarity Brown-chested Martin, 6th time for North America We just got back from Cumberland Farms, Halifax, MA where we saw the Brown-chested Martin (Progne tapera) a very rare bird, initially discovered on Monday, the 12th, by Marshall Iliff and Jeremiah Trimble. This is only the 6th record of its occurrence in North America. This bird normally lives in much of South America. More
Brown-chested martinBirds in Suriname = - Brown-chested martin Photo of a Brown-chested martin, made by Steven Wytema in 2005 in Suriname. This swallow is rather common on the savanna in Suriname, where it captures flying insects. Suriname has two subspecies, one breeding and rather common in the savanna and one coming from the south in the months that there is winter overthere. More
Hank Levesque's excellent photos of this Brown-chested Martin can be seen at http://picasaweb.google.com/hooplion/2009_10_12?feat=email# Posted at 11:50 AM in Rare Birds | Permalink TrackBack TrackBack URL for this entry: http://www.typepad.com/services/trackback/6a00e5505da11788340120a5e164fc970b Listed below are links to weblogs that reference Brown-chested Martin - Massachusetts: Comments Feed You can follow this conversation by subscribing to the comment feed for this post. More
Brown-chested Martin (Progne tapera fusca) - Cumberland Farms, Middleboro, MA - 12 October 2009 by jrtrimbleBrown-chested Martin (Progne tapera fusca) - Cumberland Farms, Middleboro, MA - 12 October 2009 by jrtrimbleBrown-chested Martin (Progne tapera fusca) - Cumberland Farms, Middleboro, MA - 12 October 2009 by jrtrimbleBrown-chested Martin - Cumberland Farms, Middleboro, MA - 12 October 2009 by jrtrimbleBrown-chested Martin - Cumberland Farms, Middleboro, MA - 12 October 2009 by jrtrimbleBrown-chested Martin - Cumberland Farms, Middleboro, MA - 12 October 2009 by jrtrimbleBrown-chested Martin - Cumberland Farms, Middleboro, MA - 12 October 2009 by jrtrimbleBrown-chested Martin - Cumberland Farms, Middleboro, MA - 12 October 2009 by jrtrimbleBrown-chested Martin - Cumberland Farms, Middleboro, MA - 12 October 2009 More
For the purposes of our bird news services, Brown-chested Martin is classed as Common: common species, including species that are certain or probable escapees from captivity when occurring in the British Isles. (Note that rarity levels are currently applied nationally and may not reflect local variations in abundance. More