Blue-faced Parrotfinch
It is found in subtropical/ tropical in both montane and lowland moist forest areas, where it is most often associated with forest edges and disturbed habitat. It feeds largely on seeds of grasses, including in Australia several exotic genera especially Brachiaria. The status of the species is evaluated as Least Concern.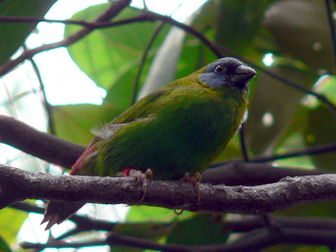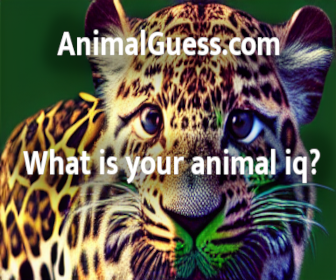 Picture of the Blue-faced Parrotfinch has been licensed under a Creative Commons
Attribution-Share Alike
.
Original source
: Blue-faced_Parrot-finch_Pengo.jpg
Author
: derivative work: Haplochromis (talk)
The Blue-faced Parrotfinch is classified as Least Concern. Does not qualify for a more at risk category. Widespread and abundant taxa are included in this category.

The Blue-faced Parrotfinch Erythrura trichroa is a locally common species of estrildid finch found in north-eastern Australia, Japan, Indonesia, Federated States of Micronesia, France (introduced), New Caledonia, Palau, Papua New Guinea, Solomon Islands & Vanuatu. It has an estimated global extent of occurrence of 10,000,000 km². It is found in subtropical/ tropical in both montane and lowland moist forest areas, where it is most often associated with forest edges and disturbed habitat. More
late afternoon they spotted a single male Blue-faced Parrotfinch in our woodland. It was feeding close to the ground on a native grass called Oplismenus hirtellus ssp. imbecillis. They both had a very good look at the bird as it moved through the woodland calling continuously- a first confirmed sighting of a Blue-faced Parrotfinch at Wild Wings and Swampy Things. More
The Lutino Blue-faced Parrotfinch had a very inauspicious beginning in Australia due largely to the hasty (greedy) efforts of those attempting to rapidly establish its numbers with the triple whammy of excessive recessive to recessive matings, heavy reliance on Bengalese fostering and cabinet housing in indoor birdrooms. A high proportion of lutino birds were very weak, virtually blind, small sized birds with very washed out yellow colour and poor feather structure. More
Blue-faced Parrotfinches are an easy bird to find in any of the specialty bird outlets or pet stores. If you have trouble in finding birds then I suggest to you to join a specialist finch society (such as The Finch Society of Australia Inc.) and there you will find specialist breeders of various finches from whom you can purchase your birds. More