Lark-like Bunting
The Lark-like Bunting is a species of bird in the Emberizidae family. It is found in Angola, Botswana, Democratic Republic of the Congo, Lesotho, Namibia, South Africa, Swaziland, Zambia, and Zimbabwe. Its natural habitat is subtropical or tropical dry shrubland.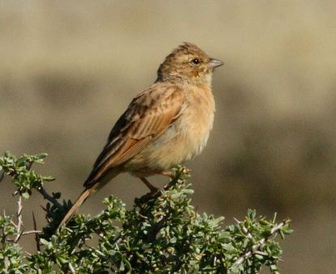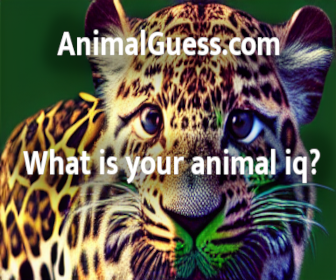 Picture of the Lark-like Bunting has been licensed under a Creative Commons
Attribution-Share Alike
.
Original source
: Alan Manson
Author
: Alan Manson
The Lark-like Bunting is classified as Least Concern. Does not qualify for a more at risk category. Widespread and abundant taxa are included in this category.

The Lark-like Bunting (Emberiza impetuani) is a species of bird in the Emberizidae family. It is found in Angola, Botswana, Democratic Republic of the Congo, Lesotho, Namibia, South Africa, Swaziland, Zambia, and Zimbabwe. Its natural habitat is subtropical or tropical dry shrubland. References - * BirdLife International 2004. Emberiza impetuani. 2006 IUCN Red List of Threatened Species. Downloaded on 25 July 2007. More
Subspeciation in the Lark-Like Bunting of the Southwestern Afrotropics. Bulletin of the British Ornithologists' Club. vol 109, no 3. p. 130-134. * Creighton PD. (1971). Nesting of the Lark Bunting in North Central Colorado. Us Ibp. vol 1, no 4. * Easterla DA. (1970). 1st Nesting Colonies of the Lark Bunting in Missouri. Wilson Bulletin. vol 82, no 4. p. 465-466. More
In wet years Black-headed Canary and Lark-like Bunting can be common. Thick-billed Lark, Cape Long-billed Lark Certhilauda (curvirostris) curvirostris, Red-capped Lark and Grey-backed Sparrow-Lark occur throughout the area. Cape Penduline Tit and Yellow-bellied Eremomela Eremomela icteropygialis occur along rivers and in scrub throughout. Double-banded Courser Rhinoptilus africanus has been seen on the Calvinia road north of Katbakkies, particularly in areas devoid of cover. Black-eared Sparrow-Lark has also been very occasionally recorded breeding. More
Status of the Lark-Like Bunting in the South-West Cape. Ostrich. vol 43, no 2. * With KA & Webb DR. (1993). Microclimate of ground nests: The relative importance of radiative cover and wind breaks for three grassland species. Condor. vol 95, no 2. p. 401-413. * Wunder BA. (1979). Evaporative Water Loss from Birds Effects of Artificial Radiation. Comparative Biochemistry & Physiology A. More
* Lark-like Bunting, Emberiza impetuani: Found in Angola, Botswana, Democratic Republic of the Congo, Lesotho, Namibia, South Africa, Swaziland, Zambia, and Zimbabwe. Its natural habitat is subtropical or tropical dry shrubland. More
Lark-like Bunting - Photo copyright Jean-Philippe Paris Lark-like Bunting Photo copyright Jean-Philippe Paris Cinnamon-breasted Bunting Socotra Bunting Cape Bunting - Photo copyright Stefan TewinkelCape BuntingPhoto copyright Stefan Tewinkel Tristram's Bunting Chestnut-eared Bunting - Photo copyright Ronald Saldino Chestnut-eared Bunting Photo copyright Ronald Saldino Little Bunting - Photo copyright Jan K More
and we also managed to find a single Lark-like Bunting, a bird that seems to be just about everywhere on the west coast at the moment. Finally arriving in Brittania Bay, we booked in and spent the late afternoon birding the coastal area again only picking up the regular species. More
Black-headed Canary and Lark-like Bunting have been recorded in the area. 7. Driving through the open plains on the northern side of the hills look for the slightly smaller Tractrac Chat on the fence posts and telephone lines. Greater Kestrel, Lanner Falcon, Cape Crow, Southern Pale Chanting Goshawk, and if one is lucky, Martial Eagle, can also be seen on prominent perches. Apart from Large-billed Lark and Karoo Lark, these open plains are also home to Red-capped Lark and Spike-heeled Lark. More
The Lark-like Bunting (Latin name Emberiza impetuani) is described in Roberts Birds of Southern Africa, 7th Edition. This bird has a unique Roberts number of 887 and you will find a full description of this bird on page 1133 also a picture of the Lark-like Bunting on page 1121. The Lark-like Bunting belongs to the family of birds classified as Fringillidae. More
Lark-like Buntings and Gray-backed Sparrowlarks were going to be for the rest of the trip. As we were sitting watching dozens of birds drinking, a couple of strange-looking larks showed up. As we watched them, it dawned on us—Stark's Larks! We got fabulous views of this highly nomadic species as it came to drink in the heat of the day. More