Cuban Crow
A stocky, medium sized forest crow, this sociable bird can be found quite commonly over most of the large island of Cuba and on the nearby Isla de la Juventud in woodland and areas that have been cleared for agriculture. It is frequently found around farms and villages where it seems to have adapted quite well to living in relatively close contact with man.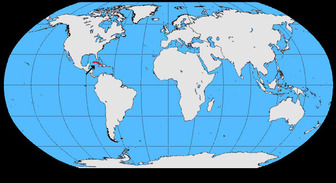 Picture of the Cuban Crow has been licensed under a Creative Commons
Attribution-Share Alike
.
Original source
: Steve nova – original uploader
Author
: Steve nova – original uploader
The Cuban Crow is classified as Least Concern. Does not qualify for a more at risk category. Widespread and abundant taxa are included in this category.

The Cuban Crow (Corvus nasicus) is one of four species of crow that occur on a few key islands in the Caribbean. It is closely related to the White-necked Crow (C. leucognaphalis) and Jamaican Crow (C. jamaicensis), with which it shares similar features. The fourth Caribbean crow, the Palm Crow (C. palmarum), is a later arrival in evolutionary terms and shows characteristics more akin to North American species such as the Fish Crow (C. ossifragus), which it is probably closely related to. More
site for Cuban Crows, one of the rare endemic species we had come to find. It was amazing to see the crows looking for royal palm fruits and investigating nesting sites in the trees. In the afternoon hundreds and hundreds of them came to perch and spend the night. In the morning they would take off again. They are very social crows, and gathering in large numbers is crucial for them to be able to find mates and resources. More
Cuban Crow elsewhere on the web * Wikipedia * http://www.itis.gov/... Edit and Show details Add or delete facts, download data in JSON or RDF formats, and explore topic metadata. Freebase Logo What is Freebase? Freebase is a huge collection of facts, built by people like you. Freebase connects facts in ways other sites can't, giving you new ways to explore millions of subjects. More
The Cuban Crow is one of four species of crow that occur on a few key islands in the Caribbean. Two of these species, the White-necked Crow (Corvus leucognaphalis), and the Jamaican Crow (Corvus jamaicensis) share similar features to the Cuban Crow and are obviously very closely related to the third, the Palm Crow. The Cuban Crow is a sociable and is found across Cuba especially in areas that have been cleared for agriculture. More
The Cuban Crow, Corvus nasicus, is one of four species of crow that occur on a few key islands in the West Indies. More
Cuban Crow - Definition = Cuban Crow Scientific classification Kingdom: Animalia Phylum: Chordata Class: Aves Order: Passeriformes Family: Corvidae Genus: Corvus Species: nasicus Binomial name Corvus nasicus More