Black-cheeked Gnateater
Its natural habitat is subtropical or tropical moist lowland forests.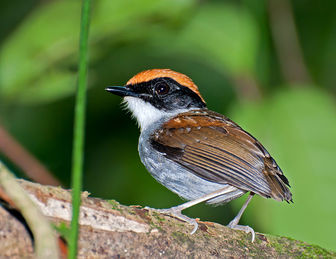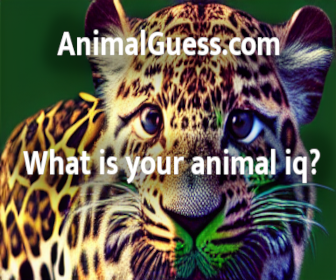 Picture of the Black-cheeked Gnateater has been licensed under a Creative Commons
Attribution-Share Alike
.
Original source
: CUSPIDOR-DE-MASCARA-PRETA ( Conopophaga melanops)Uploaded by snowmanradio
Author
: Dario Sanches from São Paulo, Brazil
The Black-cheeked Gnateater is classified as Least Concern. Does not qualify for a more at risk category. Widespread and abundant taxa are included in this category.

The Black-cheeked Gnateater (Conopophaga melanops) is a species of bird in the Conopophagidae family. It is endemic to Brazil. Its natural habitat is subtropical or tropical moist lowland forests. References - * BirdLife International 2004. Conopophaga melanops. 2006 IUCN Red List of Threatened Species. Downloaded on 25 July 2007. More
Results for: black-cheeked gnateaterTranslations 1 - 30 of 766 English English Finnish Finnish black-cheeked gnateater mustaposkitöpökkä, Conopophaga melanops black-bellied gnateater mustavatsatöpökkä, Conopophaga melanogaster black-cheeked lovebird jokikaijanen, Agapornis nigrigenis black-cheeked warbler mustaposkikerttuli, Basileuterus melanogenys black-cheeked ant tanager costaricanmuurahaistangara, Habia atrimaxillaris black-cheeked woodpecker valkokulmatikka, Melanerpes pucherani black-cheeked mountain tanager More
Black-cheeked Gnateater (Conopophaga melanops melanops) within a larger pristine reminiscent of the Brazilian Atlantic Forest. Analyses of molecular variance (AMOVA) (fST = 0.13149, P < 0.0001) and the nonparametric test for homogeneity of the molecular variance (HOMOVA) (B = 0.32337; P = 0.0019) showed a statistically significant genetic divergence among the three Black-cheeked Gnateater populations in a continuous transect of 250 km. More
status A female Black-cheeked Gnateater(Conopophaga melanops) in the WLT supported REGUA reserve. Video recorded b...Hide | More InfoA female Black-cheeked Gnateater(Conopophaga melanops) in the WLT supported REGUA reserve. Video recorded by and used with the kind permission of Bradley Davis http://www.birdingmatogrosso. More