Large-billed Lark
The natural habitat of Large-billed Lark is fynbos, karoo scrub and mountain grassland. It is also found in cultivated and fallow agricultural land. Like other larks, it nests on the ground. Its food is seeds and insects, the latter especially in the breeding season.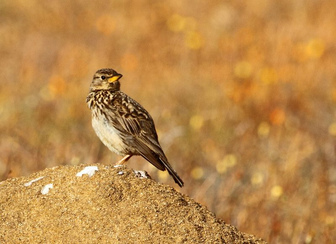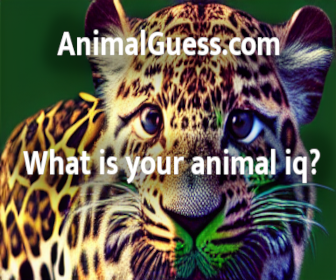 Picture of the Large-billed Lark has been licensed under a Creative Commons
Attribution-Share Alike
.
Original source
: Alan Manson
Author
: Alan Manson
The Large-billed Lark is classified as Least Concern. Does not qualify for a more at risk category. Widespread and abundant taxa are included in this category.

The natural habitat of Large-billed Lark is fynbos, karoo scrub and mountain grassland. It is also found in cultivated and fallow agricultural land. Like other larks, it nests on the ground. Its food is seeds and insects, the latter especially in the breeding season. Identification - The Large-billed Lark is 18 cm in length. It is relatively short-tailed and has a thick bill with a yellow base to the lower mandible. More
* Large-billed Lark, Galerida magnirostris * Genus: Pseudalaemon * Short-tailed Lark, Pseudalaemon fremantlii * Genus: Lullula * Wood Lark, Lullula arborea * Genus: Alauda * Skylark, Alauda arvensis * Japanese Skylark, Alauda japonica * Oriental Skylark, Alauda More
Melodious Lark, Eastern Clapper Lark, Large-billed Lark, South African Cliff-Swallow, Pearl-breasted Swallow, Ant-eating Chat, Karoo Scrub-Robin, Kalahari Scrub-Robin, Rufous-eared Warbler, Namaqua Warbler, and Pririt Batis, Waterbirds include South African Shelduck, Cape Shoveler, Southern Pochard, African Black Duck, Yellow-billed Stork, African Spoonbill, Greater Flamingo and Lesser Flamingo, Goliath Heron and Caspian Tern. During years with exceptionally high rainfall when the dam is at full capacity, Great Crested Grebe, Comb Duck and Fulvous Duck. More
Distribution of Large-billed lark in southern Africa, based on statistical smoothing of the records from first SA Bird Atlas Project (© Animal Demography unit, University of Cape Town; smoothing by Birgit Erni and Francesca Little). Colours range from dark blue (most common) through to yellow (least common). See here for the latest distribution from the SABAP2. More
species, Large-billed lark Galerida magnirostris, occurring in southern Africa. Heteromirafra (Rudd's lark genus) Three species, distributed through sub-Saharan Africa; one, Rudd's lark Heteromirafra ruddi, occurs in southern Africa. Mirafra (clapper larks and others) Distributed through Africa, Madagascar, Asia and Australasia. Of the 26 species, seven occur in southern Africa. More
Large-billed Larks of the trip at the same stop. We then went to Lambert's Bay, where one of the world's great avian spectacles is permanently on display: a huge gannet colony. In this case it is thousands of pairs of Cape Gannets displaying, fighting, squawking, and all from mere meters away. It is not to be missed on a tour to this region. We then headed south, sticking to the smaller coastal roads. More
(E) Large-billed Lark Galerida magnirostris More
Large-billed Lark Galerida magnirostris Thekla Lark Galerida theklae Chestnut-backed Sparrowlark Eremopterix leucotis Grey-backed Sparrowlark Eremopterix verticalis Black-eared Sparrowlark Eremopterix australis More