Black-billed Capercaillie
The Black-billed Capercaillie is a large grouse species closely related to the more widespread Western Capercaillie. It is a sedentary species which breeds in the larch taiga forests of eastern Russia as well as parts of northern Mongolia and China.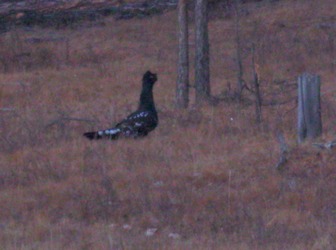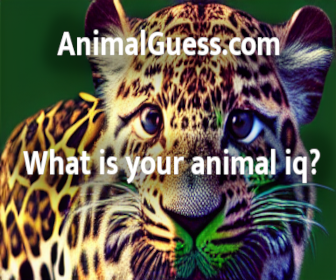 Picture of the Black-billed Capercaillie has been licensed under a
GFDL
Original source
: Tomju48
Author
: Tomju48
Permission
: GNU Free Documentation License
The Black-billed Capercaillie is classified as Least Concern. Does not qualify for a more at risk category. Widespread and abundant taxa are included in this category.

The Black-billed Capercaillie (Tetrao parvirostris) is a large grouse species closely related to the more widespread Western Capercaillie. It is a sedentary species which breeds in the larch taiga forests of eastern Russia as well as parts of northern Mongolia and China. The appearance of the male Black-billed Capercaillie is the similar to that of its western counterpart, except that it is slightly smaller, has a smaller bill, slightly longer tail, and a shorter beak. More
In the far west of its range the Black-billed Capercaillie has been known to hybridise with the Western Capercaillie. Description The appearance of the male Black-billed Capercaillie is the similar to that of its western counterpart, except that it is slightly smaller, has a smaller bill, slightly longer tail, and a shorter beak. More
Black-billed Capercaillie Tetrao parvirostris = Described by: Bonaparte (1856) Alternate common name(s): Siberian Capercaillie, Small-billed Capercaillie, Short-billed Capercaillie, Rock Capercaillie Old scientific name(s): Tetrao urogalloides Photographs No photographs are available for this species Range E. Siberia; Kamchatka; Two populations; (1) E. Siberia from the lower Yenisey River Valley to the upper Anadyr River Valley s. to Transbaikalia, ne. More
Black-billed Capercaillie Tetrao parvirostris parvirostris - Adult female Black-billed Capercaillie Photographer : More
Black-billed Capercaillie has been known to hybridise with the Western Capercaillie. http://en.wikipedia.org/wiki/Black-billed_Capercaillie The text in this page is based on the copyrighted Wikipedia article shown in above URL. It is used under the GNU Free Documentation License. You may redistribute it, verbatim or modified, providing that you comply with the terms of the GFDL. Copyright Info AnimmalPicturesArchive.com does not have the copyright for this image. More
Black-billed Capercaillie has been known to hybridise with the Western Capercaillie. See more at Wikipedia.org... This article uses material from Wikipedia® and is licensed under the GNU Free Documentation License Wikipédia Français Download this dictionary Tétras à bec noir Le tétras à bec noir (Tetrao parvirostris), appelé également petit urogalle ou tétras à petit bec, est une espèce de tétras habitant les forêts de Sibérie. More