Brown-eared Pheasant
The rarest member in the genus Crossoptilon, its diet consists mainly of roots, bulbs and plant matters. The female lays five to eight large eggs. The eggs are pale stone green in color and take 28 days to hatch.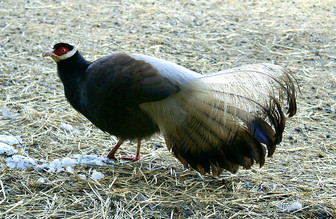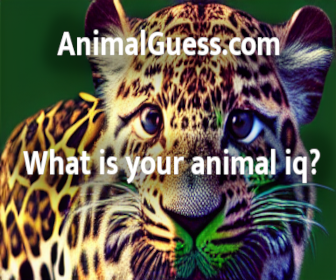 Picture of the Brown-eared Pheasant has been licensed under a Creative Commons
Attribution
.
Original source
: PheasantUploaded by Snowmanradio
Author
: Somongkol Teng from Minneapolis, United States of America
The Brown-eared Pheasant is classified as Vulnerable (VU), considered to be facing a high risk of extinction in the wild.

The Brown-eared Pheasant is a large pheasant that is up to 39 inches (100 cm) long. Its hair-like and beautiful glossy brown plumage is very ornamental. This pheasant has a black crown and long creamy white ear tufts. The bare facial skin and legs are a crimson-red, but the bird is most notable for its prominent white cheek tufts that extend from the base of the bill, somewhat resembling an up-turned moustache. More
Brown-eared Pheasant inhabits in bushes with much grass or arbor areas in the woods, and lodge on frondose twig during nights. It feeds on seeds, leaf buds and burgeons of pines, rubber trees, etc. It builds nests in sunken areas between pines, birches, or bushes. The average number of eggs per brood is 6 to 8. Eggs are different in color, mainly light brown and pale blue. The incubation period lasts about 24 to 25 days. More
alligator, brown-eared pheasant and Chinese river dolphin are unique. Crested ibis, the black-necked crane, Asiatic elephant and nearly a hundred other species which are endangered or rare in the world are to be found in China. Of the 15 species of cranes in the world, 9 are found in China. Additionally, China has 18 species of primates, while many countries in the same latitudes have none. Wildlife is treasure of mankind and an important part of the natural environment. More