Chaco Chachalaca
The Chaco Chachalaca is a species of bird in the Cracidae family. It is found in Argentina, Bolivia, Brazil, Paraguay, and Uruguay. Its natural habitats are subtropical or tropical dry forests and subtropical or tropical moist lowland forests.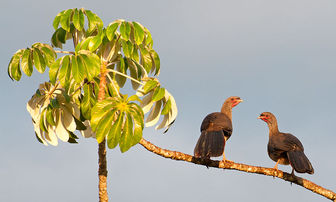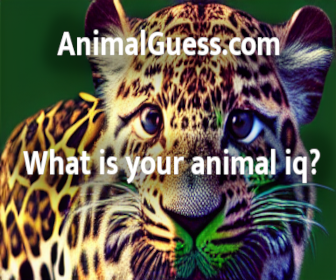 Picture of the Chaco Chachalaca has been licensed under a Creative Commons
Attribution-Share Alike
.
Original source
: ARACUÃ-DO-PANTANAL (Ortalis canicollis )Uploaded by Snowmanradio
Author
: Dario Sanches from São Paulo, Brazil
The Chaco Chachalaca is classified as Least Concern. Does not qualify for a more at risk category. Widespread and abundant taxa are included in this category.

Chaco Chachalaca (Ortalis canicollis) (Wagler, 1830) summary taxon grid map Wikipedia NatureServe Google: Web|Scholar ITIS Birdlife Google|Flickr Xeno-Canto - photo: Flavio Kulaif Ubaid Photo powered by flickr.com. More
* Chaco Chachalaca, Ortalis canicollis * White-bellied Chachalaca, Ortalis leucogastra * Speckled Chachalaca, Ortalis guttata * Colombian Chachalaca, Ortalis (guttata) columbiana * East Brazilian Chachalaca, Ortalis (guttata) araucuan * Scaled Chachalaca, Ortalis (guttata) squamata * Little Chachalaca, Ortalis motmot * Buff-browed Chachalaca, Ortalis superciliaris More
The Chaco Chachalaca (Ortalis canicollis) is a species of bird in the Cracidae family. It is found in Argentina, Bolivia, Brazil, Paraguay, and Uruguay. Its natural habitats are subtropical or tropical dry forests and subtropical or tropical moist lowland forests. Search Wikimedia Commons Wikimedia Commons has media related to: Ortalis canicollis References - * BirdLife International 2004. Ortalis canicollis. More
Chaco Chachalaca (Ortalis canicollis) = French: Ortalide du chaco German: Chacoguan Spanish: Chachalaca Charata Other common names: Grey headed Chachalaca (!) Taxonomy: Penelope canicollis Wagler, 1830, Paraguay. Has hybridized in captivity with Pipile cumanensis. Birds of Paraguayan Chaco have been separated in different race, ungeri, but validity doubtful. Two subspecies recognized. More
Chaco Chachalaca (Ortalis canicollis) * Least Concern Get the latest Flash Player to see this video. More material of this species * 4.2An adult bird ...Brazil, Jan 2005 Josep del Hoyo * 3.9A bird calling...Brazil, Jan 2005 Josep del Hoyo * 3.8A bird on a pa...Brazil, Jan 2005 Josep del Hoyo * 3.6A pair perched... More
Chaco Chachalaca (Ortalis canicollis) Range data provided by Infonatura/Natureserve Ridgely, R. S., T. F. Allnutt, T. Brooks, D. K. McNicol, D. W. Mehlman, B. E. Young, and J. R. Zook. 2005. Digital Distribution Maps of the Birds of the Western Hemisphere, version 2.1. NatureServe, Arlington, Virginia, USA. Copyright© 2007 Cracid Specialist Group. All rights reserved. Do not redistribute or duplicate this web site in any form. Site created and maintained by BirdPhotos. More
The chicken-like Chaco Chachalaca (try saying that after a few Pilsens!) is a sociable bird which is abundant in most of the Dry Chaco. They don More
Chaco chachalacaOrtalis canicollis Amazonia > * > Bahama pijlstaart * > Beverrat * > Blauwkeel-guan * > Boliviaanse doodshoofdaap * > Braziliaanse tapir * > Capibara * > Chaco chachalaca * > Geelborst-capucijnaap * > Gele fluiteend * > Gouden leeuwaap More
Chaco Chachalaca Ortalis canicollis = Pantanal, Mato Grosso, Brazil - Sep, 2000 More
Chaco Chachalaca Ortalis canicollis = Described by: Wagler (1830) Alternate common name(s): Grey-headed Chachalaca, Gray-headed Chachalaca Old scientific name(s): None known by website authors Photographs Los Cardones, Argentina - Sep, 2003 More
Chaco Chachalaca - Ortalis canicollis Ortalide du chaco = Ortalide du chaco Le guide ornitho : Les 848 espèces d'Europe en 4000 dessins Gallery : © Marc Chretien Site web : murinus Order : Galliformes Family : Cracidae Species : Chaco Chachalaca Age : Adult Reference: mach55604 Other pictures Date taken : 2008 Aug Geographic data More
The Chaco Chachalaca (Ortalis canicollis), is a member of an ancient group of birds of the Cracidae family. It is found in Argentina, Bolivia, Brazil, Paraguay, and Uruguay. Its natural habitats are subtropical or tropical dry forests and subtropical or tropical moist lowland forests. More
* Chaco Chachalaca, Ortalis canicollis * White-bellied Chachalaca, Ortalis leucogastra * Speckled Chachalaca, Ortalis guttata * Little Chachalaca, Ortalis motmot * Buff-browed Chachalaca, Ortalis superciliaris More
cinerascens), chaco chachalaca (Ortalis canicollis), black-legged serieman (Chunga burmeisteri), chaco blue-fronted amazon (Amazona aestiva), picui Ground Dove (Columbina picui), Guira Cuckoo (Guira guira), Little Thornbird (Phacellodomus sibilatrix), many-colored chaco finch (Saltaitricula multicolor) (Capurro and Bucher 1988, Brooks 1997, 1998, Casenave et al. 1998); paraguayan caiman (Caiman yacare), southern boa (Boa constrictor occidentalis),false water cobra (Hydronastes gigas), horned frog (Ceratophrys sp.), argentine walking frog (Phyllomedusa sauvageii) (Brooks pers. obs.). More
Chaco Chachalaca (Ortalis canicollis) by Ricardo Farquharson. More
Chaco Chachalaca (Ortalis canicollis) by Allen T. Chartier. Pousada o Pantaneiro, Transpantaneira Hwy., Mato Grosso, Brazil, 17-11-1993 XC9588 Chaco Chachalaca (Ortalis canicollis) by Allen T. Chartier from Brazil XC9588 :: Chaco Chachalaca (Ortalis canicollis) = Recording data Recordist Allen T. More
The Chaco Chachalaca (Ortalis canicollis) is a species of bird in the Cracidae family. More