Black-chested Buzzard-Eagle
The Black-chested Buzzard-eagle is a bird of prey of the hawk and eagle family . It lives in open regions of South America. This species is also known as the Black Buzzard-eagle, Grey Buzzard-eagle or analogously with eagle or eagle-buzzard replacing buzzard-eagle, or as the Chilean Blue Eagle. It is sometimes placed in the genus Buteo.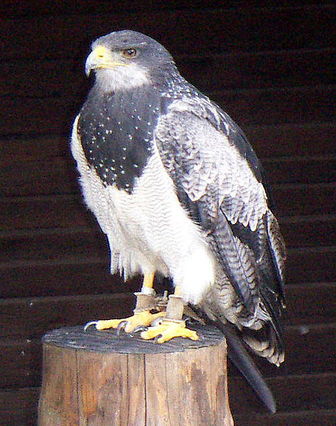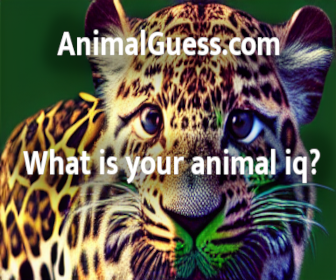 Picture of the Black-chested Buzzard-Eagle has been licensed under a Creative Commons
Attribution-Share Alike
.
Original source
: German Wikipedia: http://de.wikipedia.org/wiki/Bild:Aguja.JPG
Author
: User:Caronna from the German Wikipedia
The Black-chested Buzzard-Eagle is classified as Least Concern. Does not qualify for a more at risk category. Widespread and abundant taxa are included in this category.

The Black-chested Buzzard-eagle (Geranoaetus melanoleucus) is a bird of prey of the hawk and eagle family (Accipitridae). It lives in open regions of South America. This species is also known as the Black Buzzard-eagle, Grey Buzzard-eagle or analogously with "eagle" or "eagle-buzzard" replacing "buzzard-eagle", or as the Chilean Blue Eagle. It is sometimes placed in the genus Buteo. More
The Black-chested Buzzard-eagle is readily identified in flight by its short wedge-shaped tail scarcely protruding from its long, broad wings. It is usually easy to make out the generally white underparts with the dark chest-band and tail if the birds are adult. Yet as this bird is usually encountered in the wild when it soars, you are less likely to see its grey upperparts. More
Pierre Vieillot to the Black-chested Buzzard-eagle in 1819, while the Black-and-white Hawk-eagle had been described in 1816 by the very same scientist as Buteo melanoleucus. The former species was placed in Geranoaetus – also a monotypic genus – in 1844, while the Black-and-white Hawk-eagle had been moved out of Buteo and into Spizastur a few years earlier. Thus, the identical specific names never came into direct conflict until recently. More
* Face of juvenile Black-chested Buzzard-Eagle Face of juvenile Black-chested Buzzard-Eagle Lomas de lachay, Lima, Peru Nature Expeditions... 1 January 2009 40 weeks ago 4 * juvenile Black-chested Buzzard-Eagle souring juvenile Black-chested Buzzard-Eagle souring Lomas de lachay, Lima, Peru Nature Expeditions... More
Black-chested Buzzard-Eagle, despite the fact that piches seem to be fairly common in the Patagonia throughout the range of these raptors. Alternatively, the eagles may avoid hunting these armadillos because they are difficult to catch and kill. Further observations are needed in order to verify at what frequency are live armadillos brought to nest by Black-chested Buzzard-Eagle and under which circumstances. More
The Black-chested Buzzard-eagle (Geranoaetus melanoleucus) is a bird of prey found in South America. It is the only member of the genus Geranoaetus. It belongs in the hawk and eagle family Accipitridae and is allied to the Buteo hawks. More
stock photo : Young Black-chested Buzzard-eagle - Geranoaetus melanoleucus in front of a white background young black chested buzzard... stock photo : HARRIS HAWK harris hawk stock photo : Young Black-chested Buzzard-eagle - Geranoaetus melanoleucus in front of a white background young black chested buzzard... stock photo : A Ferruginous Hawk flying with wings spread. a ferruginous hawk flying with... stock photo : A hawk eagle sitting on the tree. a hawk eagle sitting on the... More
Young Black-chested Buzzard-eagle () - Geranoaetus melanoleucus in front of a white background Similar images from isselee's portfolio Young Black-chested Buzzard-eagle () - Geranoaetus melanoleucus Add to Collection Add to Cart Please wait... Young Black-chested Buzzard-eagle () - Geranoaetus melanoleucus Add to Collection Add to Cart Please wait... Young Black-chested Buzzard-eagle () - Geranoaetus melanoleucus Add to Collection Add to Cart Please wait... Young Black-chested Buzzard-eagle () - Geranoaetus melanoleucus Add to Collection Add to Cart Please wait... More