Cinereous Harrier
The term cinereous describes its colouration. The male's plumage is dark grey above with black wingtips and a white rump. The underparts are pale grey, with a rufous streaked belly. The female's plumage is brown above, with a white rump, and cream coloured underneath, with a streaked belly similar to the males. The female is larger than the male with an average size of 50 centimetres compared to the male's 40 centimetres.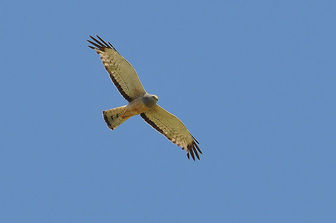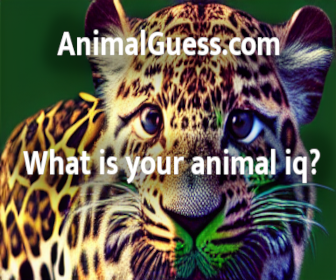 Picture of the Cinereous Harrier has been licensed under a Creative Commons
Attribution-Share Alike
.
Original source
: Gavião-cinza (Circus cinereus)Uploaded by Snowmanradio
Author
: Cláudio Dias Timm from Rio Grande do SulCamera location
The Cinereous Harrier is classified as Least Concern. Does not qualify for a more at risk category. Widespread and abundant taxa are included in this category.

Food Habits of the Cinereous Harrier (Circus cinereus) in the Araucan�a, Southern Chile RICARDO A. FIGUEROA R., EMA S. CORALES S. Journal of Raptor Research: 33(3): September 1999: 264-267. The Cinereous Harrier (Circus cinereus) is widespread in South America, ranging from northern Colombia to Tierra del Fuego in open areas such as marshes, grass- lands, shrublands, and steppes (Jimenez and Jaksic 1988, and references therein). More
Diet of Breeding Cinereous Harriers (Circus cinereus) in Southeastern Buenos Aires Province, Argentina MAR�A S. B�, SANDRA M. CICCHINO, MARIANO M. MART�NEZ Journal of Raptor Research: 34(3): September 2000: 237-241. The Cinereous Harrier (Circus cinereus), one of two South American harriers, is widespread and distributed from Colombia and Ecuador, through Peru, Bolivia and Paraguay, southwestern Brazil to Tierra del Fuego and Islas Malvinas (Grossman and Hamlet 1964, Canevari et al. 1991, del Hoyo et al. 1994). More
The Cinereous Harrier (Circus cinereus) is a South American bird of prey of the harrier family. Its breeding range extends from the Tierra del Fuego through Argentina and Chile to Bolivia, Paraguay and southern Brasil; and across the Andes north to Colombia. The term cinereous describes its colouration. The male's plumage is dark grey above with black wingtips and a white rump. The underparts are pale grey, with a rufous streaked belly. More
In Brazil, the Cinereous Harrier is found only in Rio Grande do Sul, usually only in the southern winter, but this one was seen in Mostardas in late November. Its typical range is the southern cone South American countries and across the Andes to Colombia. This Cinereous Harrier looks like a male by its white underside of wings and rufous barred chest. Wing tips are dark, a dark band runs along the back of the wing. More
The Cinereous Harrier is the common South American harrier of Andean grasslands, coastal marshes, pastures, wetlands and the shrub-steppe of Patagonia. It occurs from the Andes of Colombia south to Tierra del Fuego and east into the lowland plains of Bolivia and Argentina. Though the only harrier over the majority of its range, it overlaps with the much darker Long-winged Harrier in south central South America, where their degree of ecological separation is unknown. More
The cinereous harrier has a wide distribution, occurring from the southern border of Colombia, south along the Andes, through Ecuador, Peru, Bolivia, Chile and western-central Argentina. Its range also extends eastwards through Paraguay, south-east Brazil and Uruguay (5). A small breeding population was believed to occur on the Falkland Islands, but has declined to such an extent that the islands are now considered to harbour only vagrant individuals (5) (6). More
Cinereous HarriersThe Cinereous Harrier (Circus cinereus) is a South American bird of prey of the harrier family. Distribution / Range Its breeding range extends from the Tierra del Fuego through Argentina and Chile to Bolivia, Paraguay and southern Brasil. This bird can be found in different open habitats, ranging from lowland marshes to the Andean Altiplano at a maximum altitude of 4500 metres. It is usually considered to be sedentary. More
Aspects of the topic cinereous harrier are discussed in the following places at Britannica. Assorted References * description and range (in harrier (bird)) ...Mongolia. The pallid harrier (C. macrourus) breeds from the Baltic to southeastern Europe and Central Asia. Allied species include the cinereous harrier (C. cinereus), found from Peru to the Straits of Magellan; the long-winged harrier (C. More
Cinereous Harrier is a very rare vagrant to the Falkland Islands, this is my first sighting of one in The Falkland Islands Post A Comment! :: Send to a Friend! • Monday, March 8, 2010 - Harrier Posted by Steve C Cracking Bird Mate. You are having a good run over the last 24 months. Lucy Anne must have a pretty good FI list by now. More
Cinereous Harrier flight calls of male Circus cinereus (0:16) Frank Lambert XC34965 Jan 2003, Argentina Cinereous Harrier alarm call (female) Circus cinereus (2:00) Fabrice Schmitt XC36158 17-12-2008, Chile Cinereous Harrier Calls Circus cinereus (0:51) Bernabe Lopez-Lanus XC48405 ??-??-yyyy, Argentina page 1 © 2005-2010 Xeno-canto Foundation. More