Black Baza
The Black Baza is a small sized bird of prey found in the forests of South Asia and Southeast Asia. Many populations are migratory. The races in the Indian region are migratory, wintering in the south of the Peninsula and Sri Lanka. The Black Bazas have short, stout legs and feet with strong talons. A prominent crest is a feature of the Bazas. They are found in dense forest often in small groups. They are also known to spend a lot of time perching on open perches overlooking forest canopy.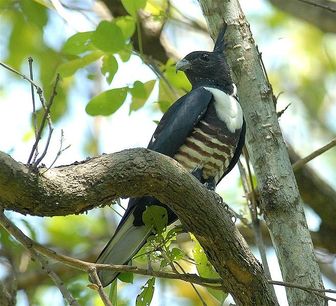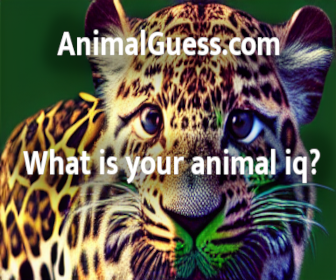 Picture of the Black Baza has been licensed under a Creative Commons
Attribution
.
Author
: NatureAtYourBackyard, Flickr User
The Black Baza is classified as Least Concern. Does not qualify for a more at risk category. Widespread and abundant taxa are included in this category.

Black Bazas (Aviceda leuphotes) were commonly seen in late November 2006 around Punggol, Sarimbun, Khatib Bongsu and Lake View Promenade (Chinese Garden, Jurong). These birds were of course winter visitors. On the 26th of that month Chan Yoke Meng encountered a flock of ten Black Bazas. The birds were very skittish, hunting insects that they brought back to their favourite high perches to be consumed. And whenever these bazas were around, there was quietness all around. More
Black Bazas foraging in the wooded areas behind his office. There were at least three of them. They hid themselves behind the branches and leaves. When they found something, they flew to it and landed in a rather awkward manner on a bunch of leaves to catch it. They would then fly to a branch to enjoy the meal. More
Migratory flock of Black Baza in Ipoh, Malaysia - Posted by BESG on 10 January 10, Sunday Contributed by Dato' Dr Amar-Singh HSS & Avril McLeod "Was very kindly alerted by Chiu that there were three Black Baza ( Aviceda leuphotes ) at the Chinese cemetery near my home yesterday. So early this morning, at the tail end of our usually cycling, my wife and I passed that location to check it out. More
The Black Baza (Aviceda leuphotes) is a small sized bird of prey found in the forests of South Asia and Southeast Asia. Many populations are migratory. The races in the Indian region are migratory, wintering in the south of the Peninsula and Sri Lanka. The Black Bazas have short, stout legs and feet with strong talons. A prominent crest is a feature of the Bazas. They are found in dense forest often in small groups. More
The Black Baza (Aviceda leuphotes) is 33 cm (13 in.) in size. It is a black and white raptor with long erectile crest. Its upperparts is black with scallop patterns on the wings in black, white and rufous colours. It has white upper breast, white underparts marked by narrow rufous bars. The rest of the underpart is marked centrally by a black vertical band. More
The Black Baza is a small and distinctively coloured raptor. When perched, the upright crest and contrasting patterns make it difficult to misidentify. The male has white scapulars, secondary coverts and on the secondaries. The female has white only on the scapulars and more chestnut bands on the underside unlike the few bands in the male. In flight it is crow like and is often seen in small groups or flocks during migration. During migration, they are gregarious at their roost. More
For the purposes of our bird news services, Black Baza is classed as Ungraded: species which are unlikely to appear as wild birds in Britain or Ireland hide section Most recent photos of Black Baza (1) Thattekkad Bird Sanctuary, India Thattekkad Bird Sanctuary, India25/12/2008 Thattekkad Bird Sanctuary, India 25/12/2008 View all pictures of Black Baza View all pictures of Black Baza show section External Links (0) We currently have no external links for this species. More
Black Baza (Aviceda leuphotes) is a local resident in India. More
The Black Baza (Aviceda leuphotes) is a small sized kite found in the Eastern Himalayas and the Western Ghats. The Black Bazas have short, stout legs and feet with strong talons. A prominent crest is a feature of the Bazas. They are found in dense forest often in small groups. They are also known to spend a lot of time perching on open perches overlooking forest canopy. More
Range - The Black Baza breeds in the lower Himalayas from Nepal to Szechwan and southern China. It typically spends the winter in southern India, Sri Lanka, and parts of Malaysia and Thailand. Avoiding open country and rainforest, its preferred habitat is drier deciduous forest. Diet - The diet of the Black Baza consists mostly of insects, especially beetles, but also small ground mammals, bats, small birds, small lizards, and tree frogs. More
The Black Baza is a raptor the size of a crow. It has a distinct crest, which is often erected while perched. A contrasting white and rust coloured barring on its chest against the black of the body feather makes it easily identifiable. The Black Baza normally consumes beetles but also consumes other animals such as bats, small mammals, lizards, other birds and tree frogs. Although it occasionally catches small birds, they are not generally alarmed by its presence. More