Broad-billed Motmot
It is found in Bolivia, Brazil, Colombia, Costa Rica, Ecuador, Honduras, Nicaragua, Panama, and Peru. Its natural habitats are subtropical or tropical moist lowland forests and heavily degraded former forest.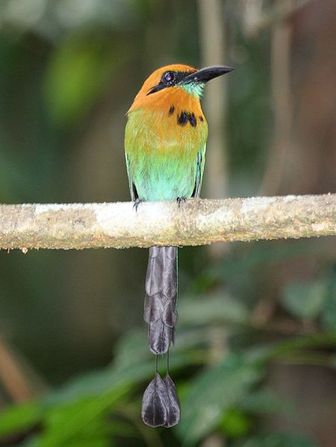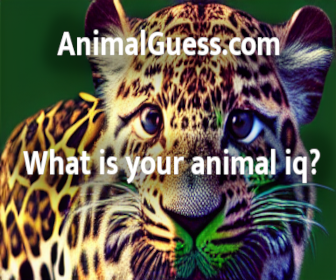 Picture of the Broad-billed Motmot has been licensed under a Creative Commons
Attribution-Share Alike
.
Original source
: Dominic Sherony
Author
: Dominic Sherony
The Broad-billed Motmot is classified as Least Concern. Does not qualify for a more at risk category. Widespread and abundant taxa are included in this category.

The Broad-billed Motmot (Electron platyrhynchum) is a species of bird in the Momotidae family. It is found in Bolivia, Brazil, Colombia, Costa Rica, Ecuador, Honduras, Nicaragua, Panama, and Peru. Its natural habitats are subtropical or tropical moist lowland forests and heavily degraded former forest. References - * BirdLife International 2004. Electron platyrhynchum. 2006 IUCN Red List of Threatened Species. Downloaded on 24 July 2007. More
* Broad-billed Motmot, Electron platyrhynchum Both inhabit humid evergreen tropical forest. Both occur in Central America, and the Broad-billed Motmot occurs in a large region of South America as well. They are distinguished from other motmots by their much wider bills. The rackets on their tails are less dramatic than those of many other motmot species and may be absent. The species are very similar except in adult plumage (but the adult Keel-billed resembles the juvenile Broad-billed). More
Broad-billed Motmot Electron platyrhynchum = Described by: Leadbeater (1829) Alternate common name(s): Plain-tailed Motmot Old scientific name(s): None known by website authors Photographs Pedro Vicente Maldonado, Ecuador - Jan 15, 2006 More
Broad-billed Motmot - Electron platyrhynchum Broad-billed Motmot - Electron platyrhynchum Broad-billed Motmot Electron platyrhynchum minor Canopy Lodge, El Valle de Ant More
These include the broad-billed motmot (Electron platyrhynchum), keel-billed motmot (E. carinatum), rufous motmot (Baryphthengus martii), rufous-capped motmot (B. ruficapillus), russet-crowned motmot (Momotus mexicanus), blue-crowned motmot (M. motmota), and highland motmot (M. aequatorialis). The rufous-capped motmot, though superficially similar to other species, lacks a racquet-tipped tail, as do some populations of broad-billed and rufous motmots. This suggests relatively recent divergence in these closely related genera. More
Results for: broad-billed motmotTranslations 1 - 30 of 336 English English Finnish Finnish broad-billed motmot leveänokkamomotti, Electron platyrhynchum keel-billed motmot kanamomotti, Electron carinatum broad-billed prion leveänokkaprioni, Pachyptila vittata broad-billed sandpiper jänkäsirriäinen, Limicola falcinellus broad-billed tody leveänokkatodi, Todus subulatus broad-billed warbler vuorisieppokerttu, Tickellia hodgsoni broad-billed hummingbird More
same Broad-billed Motmot as at top of page). Although the pendulum-like movement of the tail has long been noted, no one seems to know the precise purpose of the racquets (Snow 2001). Three motmots have 'normal' central rectrices without weaker spots, and these do not form racquets. Blue-throated Motmot (above center) is an elusive motmot in the montane forests of northern Central America, and is much more often heard than seen. More
Broad-billed Motmot, ECUADOR, Milpe March 05 © Colin Bushell - TOUCAN BIRDING TOURS Birding The Caribbean, Central & South America. More
Broad-billed Motmot (Electron platyrhynchum) by Sebastian K. Herzog. Las Mercedes, La Paz, Bolivia, 10-7-95 XC3347 Broad-billed Motmot (Electron platyrhynchum) by Sebastian K. Herzog from Bolivia XC3347 :: Broad-billed Motmot (Electron platyrhynchum pyrrholaemum) = Recording data Recordist Sebastian K. More
Broad-billed Motmot (Electron platyrhynchum) - 8 photos 1 Plantation Trail, Panama. November 2007. 2 Plantation Trail, Panama. November 2007. 3 Plantation Trail, Panama. November 2007. 4 Plantation Trail, Panama. November 2007. More
Stamps showing Broad-billed Motmot Electron platyrhynchum Broad-billed Motmot Electron platyrhynchum 94.005 Broad-billed Motmot IOC v2.4: 3640 Links will open countrypage in new window - Nicaragua 01.02. More
of the broad-billed motmot is a louder, resonant "honk". Motmots are not very active and often go undetected. The tail often pendulates, sometimes jerkily. They are inactive at night, active during twilight at dawn and dusk. Calling is most active during early morning light. Some short-distance migration patterns are probable. For example, turquoise-browed motmots are often absent from breeding grounds for most of February, but return in March. More
Broad-billed Motmot (Electron platyrhynchum), Costa Rica - This Web-Site is designed and owned by Discovery Travel World, S.A., P.O. Box 497- 6150, Santa Ana, San Jos More
Broad-billed Motmot (Electron platyrhynchum) = French: Motmot à bec large German: Plattschnabelmotmot Spanish: Momoto Picoancho Other common names: Plain-tailed Motmot ("pyrrholaemum group") Taxonomy: Momotus platyrhynchus Leadbeater, 1829, Brazil; error = western Ecuador. Probably closely related to E. More
Broad-billed Motmot (Electron platyrhynchum) by Guilherme R R Brito. More