Blue Ground Dove
The Blue Ground Dove is relatively common in open woodland, forest edges, clearings and roadsides, especially in more humid areas. It is found from sea level to about 1200 m altitude. It builds a flimsy dish nest of twigs 1-11 m high in a tree and lays two white eggs.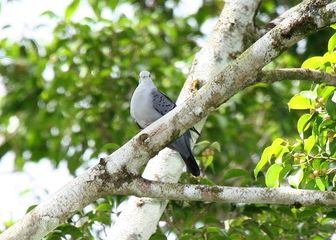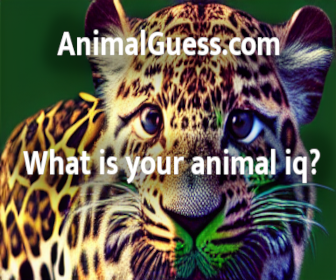 Picture of the Blue Ground Dove has been licensed under a Creative Commons
Attribution-Share Alike
.
Original source
: originally posted to Flickr as Blue Ground-dove
Author
: dominic sheronyPermission(Reusing this file)This image, which was originally posted to Flickr.com, was uploaded to Commons using Flickr upload bot on 20:26, 29 May 2008 (UTC) by Dysmorodrepanis (talk). On that date it was licensed under the license below. This file is licensed under the Creative Commons Attribution-Share Alike 2.0 Generic license.You are free:to share – to copy, distribute and transmit the work
The Blue Ground Dove is classified as Least Concern. Does not qualify for a more at risk category. Widespread and abundant taxa are included in this category.

The Blue Ground Dove (Claravis pretiosa) is a small New World tropical dove. It is a resident breeder from southeastern Mexico to northwestern Peru and northern Argentina, and on Trinidad. The Blue Ground Dove is relatively common in open woodland, forest edges, clearings and roadsides, especially in more humid areas. It is found from sea level to about 1200 m altitude. It builds a flimsy dish nest of twigs 1-11 m high in a tree and lays two white eggs. More
Blue Ground Doves are small pigeons, 20 cm long with a weight of 65-72 g . Adult males have blue-grey upperparts and paler grey underparts, becoming grey-white on the face. The flight feathers and outer tail feathers are blackish, and the wings are boldly marked with black. The iris is red or yellow, the bare eyering is green, and the legs are flesh-pink. More
EXOTIC (WILD) SPECIES - Blue Ground Dove (Claravis pretiosa) - Description: Adult male: The forehead is whitish blue-grey grading to bluish-grey at the top of the head. Iris is red or reddish-brown, pinkish or yellow. The narrow eye-ring is greyish olive-green and the bill is greenish-olive. The chin and throat are white. Face, sides of neck and breast are bluish-grey, grading to pale grey on the belly and flanks. More
Blue Ground Doves occur singly or in pairs. They feed mainly on the ground on seeds and small insects, and take grit. The male?s song, given from the treetops, is a loud boop. > Parrots Peruvian Paso Horse Peruvian Paso Horse The Paso, or Peruvian Stepping Horse, is the most prominent ... Tibetan Mastiff - Do-Khyi Tibetan Mastiff - Do-Khyi The Tibetan Mastiff(alternative name is Do-Khyi) is a rare ... More
Blue Ground Dove (Claravis pretiosa), Costa Rica - This Web-Site is designed and owned by Discovery Travel World, S.A., P.O. Box 497- 6150, Santa Ana, San Jos More
* Blue Ground Dove, Claravis pretiosa * Purple-winged Ground Dove, Claravis godefrida * Maroon-chested Ground Dove, Claravis mondetoura Genus Metropelia * Bare-faced Ground Dove, Metriopelia ceciliae * Moreno's Ground Dove, Metriopelia morenoi * Black-winged Ground Dove, Metriopelia melanoptera * Golden-spotted Ground Dove, Metriopelia aymara Genus Scardafella * Inca More
the Blue Ground Dove: the male is blue, the female, brown. It is about eight inches long. The young are colored like the female parent; after a few months, the males change to blue. imported originally from Africa, round and compact in shape, is the TambAijrine Dove, easilyrecognizedby its white face, breast, and belly, and its dark-brown back. The breastof the hen is gray and her back light-brown. This lovely dove, a fast flier, is rather shy. More
Blue Ground Dove, Claravis pretiosa Scientific classification Kingdom: Animalia Phylum: Chordata Class: Aves Order: Columbiformes Family: Columbidae Genus: Claravis Species * Blue Ground Dove, Claravis pretiosa * Purple-winged Ground Dove, Claravis godefrida More