Brown-headed Gull
The Brown-headed Gull, Chroicocephalus brunnicephalus, is a small gull which breeds in the high plateaux of central Asia from Turkmenistan to Mongolia. It is migratory, wintering on the coasts and large inland lakes of tropical southern Asia. As is the case with many gulls, it has traditionally been placed in the genus Larus.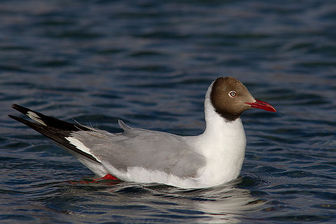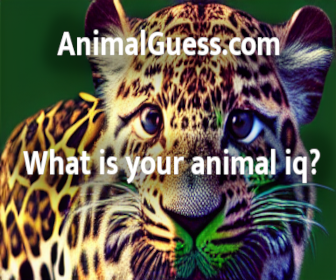 Picture of the Brown-headed Gull has been licensed under a Creative Commons
Attribution-Share Alike
.
Original source
: Own work
Author
: Mvshreeram
The Brown-headed Gull is classified as Least Concern. Does not qualify for a more at risk category. Widespread and abundant taxa are included in this category.

The Brown-headed Gull, Chroicocephalus brunnicephalus, is a small gull which breeds in the high plateaux of central Asia from Turkmenistan to Mongolia. It is migratory, wintering on the coasts and large inland lakes of tropical southern Asia. As is the case with many gulls, it has traditionally been placed in the genus Larus. This gull breeds in colonies in large reedbeds or marshes, or on islands in lakes, nesting on the ground. More
Brown-headed Gull in flight, showing well the extensively and largely solid dark outer primaries where the upper surface of the wing can be seen. Like the adults, there are larger amounts of white on the middle primaries. From beneath, the first winter Black-headed has an outer wing pattern similar to adults, again different from the pattern on Brown-headed (compare Figures 5 and 10). 10. More
Brown-headed Gull is slightly larger than Black-headed Gull. The summer adult has a pale brown head, lighter than that of Black-headed, a pale grey body, and red bill and legs. The black tips to the primary wing feathers have conspicuous white "mirrors". The underwing is grey with black flight feathers. The brown hood is lost in winter, leaving just dark vertical streaks. This bird takes two years to reach maturity. More
For the purposes of our bird news services, Brown-headed Gull is classed as ungraded: species which are unlikely to appear as wild birds in Britain or Ireland (Note that rarity levels are currently applied nationally and may not reflect local variations in abundance. More
The Brown-headed Gull (Larus brunnicephalus) is also known as the Indian Black-headed Gull. It is known as the muhudu-kaputa (meaning sea crow) in Sinhala, due to its scavenging habits. It is about 42 cm (17 inches) in length, or about the size of a House Crow. In the winter plumage, the head is white with a black spot in front of the eye, a prominent eye-ring and a dark grey or black spot on the ear coverts. In the summer plumage the head becomes dark brown. More