Lapwing
The Northern Lapwing , also known as the Peewit, Green Plover or just Lapwing, is a bird in the plover family. It is common through temperate Eurasia. It is highly migratory over most of its extensive range, wintering further south as far as north Africa, Pakistan, northern Republic of India and parts of China. It migrates mainly by day, often in large flocks. Lowland breeders in westernmost areas of Europe are resident. It occasionally is a vagrant to North America, especially after storms, as in the Canadian sightings after storms in December 1927 and in January 1966.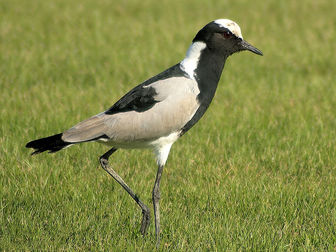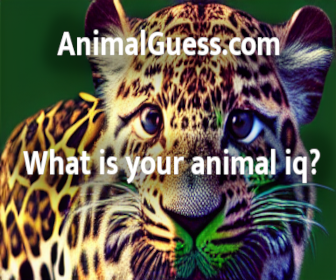 Picture of the Lapwing has been licensed under a Creative Commons
Attribution-Share Alike
.
Original source
: Own work
Author
: Hans HillewaertPermission(Reusing this file)I, the copyright holder of this work, hereby publish it under the following license: This file is licensed under the Creative Commons Attribution-Share Alike 3.0 Unported license.You are free:to share – to copy, distribute and transmit the work
The Lapwing is classified as Least Concern. Does not qualify for a more at risk category. Widespread and abundant taxa are included in this category.

rspb logoThe Sociable Lapwing Vanellus gregarius is one of 192 bird species designated as Critically Endangered - meaning that it is considered to be facing an extremely high risk of extinction in the wild. More
A lapwing can be thought of as a larger plover. The traditional terms "plover", "lapwing" and "dotterel" were coined long before modern understandings of the relationships between different groups of birds emerged: in consequence, several of the Vanellinae are still often called "plovers", and the reverse also applies, albeit more rarely, to some Charadriinae (the "true" plovers and dotterels). More
Green Plover or (in the British Isles) just Lapwing, is a bird in the plover family. It is common through temperate Eurasia. It is highly migratory over most of its extensive range, wintering further south as far as north Africa, Pakistan, northern Republic of India and parts of China. It migrates mainly by day, often in large flocks. Lowland breeders in westernmost areas of Europe are resident. More
This lapwing runs away with the shell on his head. See also * Wikipedia-logo.png Lapwing on Wikipedia.Wikipedia * Wikispecies-logo.svg Vanellus on Wikispecies. Wikispecies: Vanellus Translations bird belonging to the subfamily Vanellinae * Catalan: fredeluga ca(ca) f. * Czech: čejka cs(cs) f. * Danish: vibe da(da) c. More
This lapwing is a 28–31 cm long bird with a 67–72 cm wingspan, It has rounded wings and a crest. It is the shortest-legged of the lapwings. It is mainly black and white, but the back is tinted green. Females and young birds have narrower wings, and have less strongly-marked heads, but plumages are otherwise quite similar. More
Lapwing-Linux User:Password:Remember meI forgot my password Register Find in Home Projects Forums IRC Screenshots Wiki Bugtracker Contact Us Print What is Lapwing-Linux? = Lapwing-Linux is Slackware based "lite" desktop distribution. More
Northern Lapwing Winter - The winter Northern Lapwing has a white throat and buff patches on the face and crown. Northern Lapwing Winter Northern Lapwing - The male Northern Lapwing has a black bib, face, crown and long upright head plumes. The back and wings are glossy dark green. The undertail coverts are rich rufous-orange and the underparts are white. Northern Lapwing . Bird database and its related content, illustrations and media is Copyright © 2002 - 2007 Whatbird.com All rights reserved. More
10% OffThe Lapwing category contains 21 itemsPoster/Print (14) Pre-Framed (7) Lapwing, Adult on Grassy Ridge Scotland, UK, July Photographic Print by Mark Hamblin Lapwing, Adult on Grassy Ridge Scotland, UK, July Photographic Print by Mark Hamblin Lapwing, Adult on Grassy Ridge Scotland, UK, JulyPhotographic Print 18 x 24 in Mark Hamblin$39. More
studying colonies of lapwing and redshank nesting in the coastal meadows of Halland in south-western Sweden for several years. To reduce nest-robbing, he has tested a number of non-lethal methods to stop the predators. One is to protect the nests by enclosing them in a protective cage, which has had good results. "Both lapwing and redshank hatched more eggs when their nests were inside the cages," he says. More
Eurasian lapwing (Vanellus vanellus) (credit: Ingmar Holmasen)Any of numerous bird species of the plover family (Charadriidae), especially the Eurasian lapwing (Vanellus vanellus) of farmlands and grassy plains. Lapwings are about 12 in. (30 cm) long and have broad, rounded wings. Several species have crests, and some have wing spurs (sharp projections at the bend of the wing). The Eurasian lapwing is green-glossed black above with white cheeks, black throat and breast, white belly, and white tail with a black band. More
to do something to protect the diminishing population of lapwings on his land. He built a fenced reserve to protect the birds and the site - with its hide and car park - is now open to the public. Here's his story. "I find lapwings the most enthralling of birds. To start with, they look incredible. They have a language which, to the initiated, is understandable. They are masters of the air with their exuberant flight. More
in the UK, but in the last 40 years, lapwing numbers have declined by about 80% in England and Wales. During the breeding season, from February until June, male lapwings put on an impressive acrobatic display to attract the ladies. As the birds tumble and roll through the sky you'll see flashes of their largely black and white plumage. Listen out for the 'peewit' calls, which give the bird its nickname. More
Largest flock for 100 years: Sociable Lapwing lives up to its name = 19-10-2007 Thanks to a single satellite tag, a 3,000-strong flock of Sociable Lapwing has been discovered in Turkey – the largest seen for more than 100 years. "By tracking a single bird from its Kazakh breeding grounds, we have found the location of most of the world population of these birds in Turkey," announced Guven Eken, Executive Director of Doğa Derneği (BirdLife in Turkey). More
Eurasian lapwing (Vanellus vanellus) any of numerous species of birds of the plover family, Charadriidae (order Charadriiformes), especially the Eurasian lapwing, Vanellus vanellus, of farmlands and grassy plains. The name lapwing, which refers to the birds' slow wingbeat, is sometimes applied broadly to members of the subfamily Vanellinae. Lapwings are about 30 cm (12 inches) long, with broad, rounded wings. Several species have crests, and some have wing spurs (sharp projections at the bend of the wing for use in fighting). More
lapwing, common name for some members of the family Charadriidae, which includes the plovers. Lapwings are almost all inland or upland birds, found in all temperate and tropical regions except North America. The lapwing of Eurasia (Vanellus vanellus), also called the green plover or pewit, is a noisy and conspicuous bird distinguished by a strikingly upcurved, slender crest. More
A lapwing can be thought of as a larger plover. More
He knew that "a lapwing runs close by the ground," that choughs are "russet-pated.English Literature For Boys And Girls by Marshall, H.E. View in contextI made him promise he'd never shoot a lapwing after that, and he didn't. More
vues dillicus — 15 novembre 2007 — Lapwing grazing at Bowling Green marsh Topsham Devon dillicus — 15 novembre 2007 — Lapwing grazing at Bowling Green marsh Topsham DevonCatégorie : Animaux Tags :Lapwing Chargement… J'aime Enregistrer dans Partager E-mail Skyrock Facebook Twitter MySpace Live Spaces Blogger orkut Buzz reddit Digg Chargement… Connectez-vous ou inscrivez-vous dès maintenant ! Publier un commentaire Commentaires de l'utilisateur ayant mis en ligne une vidéo (dillicus) * piedwagtailrameau il y a 1 an One of my More