Black-winged Lapwing
The Black-winged Lapwing is an east African species that is found from the Ethiopian highlands in the north to central Kenya , and again at middle to coastal elevations in eastern South Africa . It is a habitat specialist of short grass in well-watered temperate grasslands. They may move about locally to find ideal situations, often at night. In their tightly grouped flying flocks they resemble Plovers.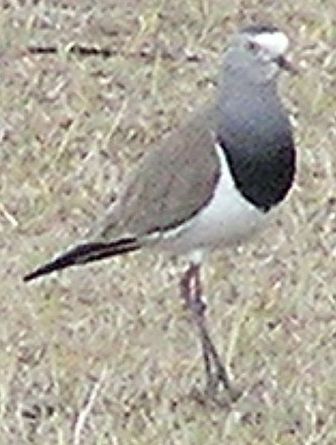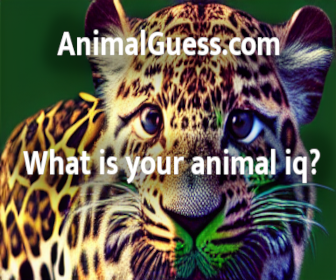 Picture of the Black-winged Lapwing has been licensed under a
GFDL
Original source
: Own work
Author
: Brian Butcher
Permission
: GNU Free Documentation License
The Black-winged Lapwing is classified as Least Concern. Does not qualify for a more at risk category. Widespread and abundant taxa are included in this category.

Black-winged Lapwing in Debre Berhan, Ethiopia Conservation status Least Concern (IUCN 3. More
The Black-winged Lapwing behaves somewhat like the similar-sized but more generally occurring Crowned Lapwing and the two species sometimes occur in mixed flocks. The leg colour brightens during the spring breeding season, when the birds sometimes move to higher elevations. Males show mutual aggression at this time and establish territories by calling and display flights which may include exaggerated wing beats. A receptive female will follow the male in flight and copulation may follow soon after. More
The Black-winged Lapwing (or Greater Black-winged Lapwing) is an east African species that is found from the Ethiopian highlands in the north to central Kenya (race V. m. melanopterus), and again at middle to coastal elevations in eastern South Africa (race V. m. minor). It is a habitat specialist of short grass in well-watered temperate grasslands. They may move about locally to find ideal situations, often at night. In their tightly grouped flying flocks they resemble Plovers. More
| Black-winged Lapwing in English | Black-winged Lapwing in French Use Babylon to translate to various languages Copyright © 1997-2007 Babylon. More
Distribution of Black-winged lapwing in southern Africa, based on statistical smoothing of the records from first SA Bird Atlas Project (© Animal Demography unit, University of Cape Town; smoothing by Birgit Erni and Francesca Little). Colours range from dark blue (most common) through to yellow (least common). See here for the latest distribution from the SABAP2. More
View all pictures of Black-winged Lapwing View all pictures of Black-winged Lapwing show section External Links (0) We currently have no external links for this species. More
The Black-winged Lapwing is a Southern African bird that belongs to the Charadriidae bird family group which includes birds such as Plovers, Lapwings. The description for the Black-winged Lapwing (Latin name Vanellus melanopterus) can be found in the 7th Edition of the Roberts Birds of Southern Africa. The Vanellus melanopterus can be quickly identified by its unique Roberts identification number of 257 and the detailed description of this bird is on page 415. More
Black-winged Lapwing in Malolotja Photos Malolotja Birds Swaziland's Fauna Search in Photos Search for in order by Contribute a Photo If you would like to contribute a relevant photo, please send an email with the photo attached, including the following information: date of photo, photographer, title, caption. More
The Black-winged Lapwing (Latin name Vanellus melanopterus) is described in Roberts Birds of Southern Africa, 7th Edition. This bird has a unique Roberts number of 257 and you will find a full description of this bird on page 415 also a picture of the Black-winged Lapwing on page 385. The Black-winged Lapwing belongs to the family of birds classified as Charadriidae. More
* Lesser Black-winged Lapwing, Vanellus lugubris * Greater Black-winged Lapwing, Vanellus melanopterus * African Wattled Lapwing, Vanellus senegallus * Spot-breasted Lapwing, Vanellus melanocephalus * Brown-chested Lapwing, Vanellus superciliosus * Javanese Wattled Lapwing, More
Black-winged Lapwings hunt termites on the ground, which constitutes a large part of their diet. They also take tenebrionid beetles and ants, and in captivity prefer earthworms and mealworms. Feeding territories of smaller than one hectare are defended by small groups of these birds. Newly found territories are most aggressively defended through vocal and visual threat displays or aerial mobbing. Large groups however form non-territorial flocks when ample habitat is found. More