Long-billed Hermit
The taxonomy of this group is complicated, with similar hermit populations from both sides of the Andes being originally named as one species, the Long-tailed Hermit, P. superciliosus. The latter name in now reserved for the species east of the cordillera.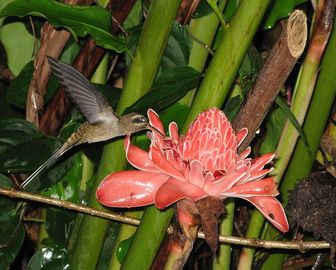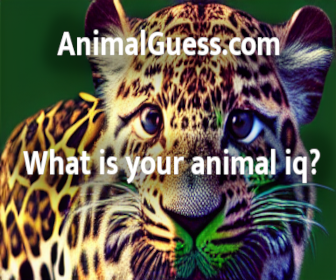 Picture of the Long-billed Hermit has been licensed under a Creative Commons
Attribution
.
Original source
: KradlumCamera location
Author
: KradlumCamera location
The Long-billed Hermit is classified as Least Concern. Does not qualify for a more at risk category. Widespread and abundant taxa are included in this category.

Long-billed Hermit (Phaethornis longirostris) (Delattre, 1843) summary taxon grid map Wikipedia NatureServe Google: Web|Scholar ITIS Birdlife Google|Flickr Xeno-Canto - photo: jerryoldenettel Photo powered by flickr.com. More
Long-billed Hermit (Phaethornis longirostris) = Date: 27 January 2010 Location: San Pedrillo, PN Corcovado (San Pedrillo, Cantón de Osa, Provincia de Puntarenas, Costa Rica) Trip: SW Costa Rica 2010 See general information about Long-billed Hermit. More
The Long-billed Hermit (Phaethornis longirostris) is a large hummingbird that is a resident breeder from central Mexico south to northwestern Colombia, extreme western Venezuela and western Ecuador. This species is currently (2006) known as the Western Long-tailed Hermit, but it is likely, following recommendations from Gary Stiles in February 2006, that the new name will be officially adopted by most authorities. More
The adult Long-billed Hermit is mainly dark green above with a blue-green rump. It has a dark mask through the eye, with buff stripes above and below this, and a brown face. The underparts are grey to buff in colour. The sexes are similar, although the female is slightly smaller, but young birds have buff fringes to the feathers of the upperparts and head. More
Long-billed Hermit - Phaethornis longirostris Buff-bellied Hermit Phaethornis subochraceus Caiman Lodge, Mato Grosso de Sul state, Brazil. Strangely, the local guide there told me that this was the first definite record from the reserve. While not a good photo, it shows the rump well. Tthe other large, sympatric hermits should have a contrasting rump. (D3) Long-billed Hermit Phaethornis longirostris longirostris Las Guacamayas, Chiapas state, Mexico. More
png Search for photos of Long-billed Hermit in the BirdForum Gallery Retrieved from "http://www.birdforum.net/opus/Long-billed_Hermit" Categories: Birds | Phaethornis Advertisement * This page was last modified 01:35, 19 October 2009. * This page has been accessed 2,039 times. * Privacy policy * About Opus * Disclaimers Search the net with ask. More
Stamps showing Long-billed Hermit Phaethornis longirostris Long-billed Hermit Phaethornis longirostris Long-billed Hermit Phaethornis longirostris Long-billed Hermit Phaethornis longirostris Distribution map for Long-billed Hermit, range 86.007 Long-billed Hermit IOC v2.4: 3141 Links will open countrypage in new window - Belize 16.04.1979 Birds - Belize 16.04.1979 Birds Sheet - Ecuador 15.12. More
Long-billed Hermit (Phaethornis longirostris) Long-billed Hermit (Phaethornis longirostris) 4/2/04 - Caba More
The female Long-billed Hermit is solely responsible for nest construction, incubation and feeding the young. She lays two white eggs in a conical nest of fibres and cobwebs suspended under a large Heliconia or banana leaf 1.2 to 1.5 m above the ground. The incubation period is 14-19 days, with another 18 to 28 days to fledging. More
Long-billed Hermit | White-necked Jacobin | Broad-billed Hummingbird | Violet-bellied Hummingbird | Blue-chested Hummingbird | Berylline Hummingbird | Buff-bellied Hummingbird | Cinnamon Hummingbird | White-vented Plumeleteer | Anna's Hummingbird | Costa's Hummingbird | Calliope Hummingbird | Broad-tailed Hummingbird | Rufous Hummingbird | Allen's Hummingbird Long-billed Hermit - Phaethornis longirostris, also known as Western Long-tailed Hermit Western Long-tailed Hermit Western Long-tailed Hermit Western Long-tailed Hermit More
longirostris as Long-billed Hermit means that P. superciliosus no longer needs "eastern" in its English name. A further problem relates to the taxonomy of the Long-tailed Hermit versus the Great-billed Hermit (P. malaris). Most taxa previously consider subspecies of the former (insolitus, moorei, ochraceiventris, bolivianus and margarettae) are now considered subspecies of the latter. A satisfactory taxonomic treatment of the entire P. longirostris/P. superciliosus/P. malaris group is still lacking according to some Neotropical ornithologists. More