Black-tailed Trainbearer
The Black-Tailed Trainbearer is a species of hummingbird in the Trochilidae family. It is found in Colombia, Ecuador, and Peru. Its natural habitats are subtropical or tropical moist montanes, subtropical or tropical high-altitude shrubland, and heavily degraded former forest.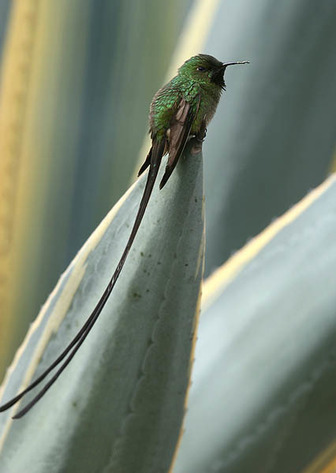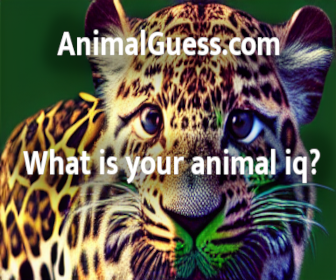 Picture of the Black-tailed Trainbearer has been licensed under a Creative Commons
Attribution-Share Alike
.
Original source
: Black-tailed TrainbearerUploaded by PurpleHz
Author
: Michael Woodruff from Spokane, Washington, USACamera location
The Black-tailed Trainbearer is classified as Least Concern. Does not qualify for a more at risk category. Widespread and abundant taxa are included in this category.

The Black-Tailed Trainbearer (Lesbia victoriae) is a species of hummingbird in the Trochilidae family. It is found in Colombia, Ecuador, and Peru. Its natural habitats are subtropical or tropical moist montanes, subtropical or tropical high-altitude shrubland, and heavily degraded former forest. References - * BirdLife International 2004. Lesbia victoriae. 2006 IUCN Red List of Threatened Species. Downloaded on 10 July 2007. More
Black-tailed Trainbearers are common hummingbirds in the mid altitude valleys in the Andes Mountains. They are quite easy to see in Quito's parks. More
Black-tailed Trainbearer, Ecuador, Quito 2005 © Steve Blain A few more for Brian's Hummer gallery... Send this as a postcard Black-tailed Trainbearer - Black-tailed Trainbearer, Ecuador, Papallacta 2-apr-2007 © Roger Ahlman www.andeanbirding.com Black-tailed Trainbearer - Black-tailed Trainbearer, Ecuador, Antisana May 2008 © Remco Hofland Pic by Guido Keijl. More
The Black-tailed Trainbearer is identified as a hummingbird by its distinctive hovering flight on rapid, blurred wings, and by its needle-like bill. A dark green, fairly large hummingbird, the Black-tailed Trainbearer has a thin, slightly decurved bill, and a very long, elegant tail. This species also shows a dark throat patch that shines green at certain angles. Females are mostly white on the underparts, lack the dark throat patch, and have a shorter tail than the males. More