Chlorestes notata
The Blue-chinned Sapphire, Chlorostilbon notatus, is a hummingbird that breeds from Colombia south and east to the Guianas, Trinidad, Peru, and Brazil. There have been occasional records from Tobago. For Brazil, the species' range is along the main Amazon River Basin, as well as the coastal Atlantic Ocean, both in the northeast, as well as far south on the southeast coastal strip, . It is often placed in the monotypic genus Chlorestes instead of Chlorostilbon.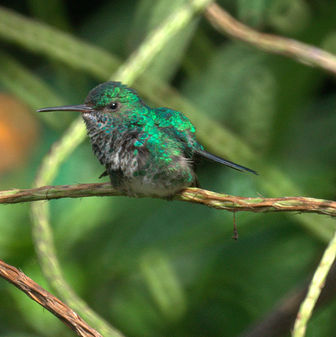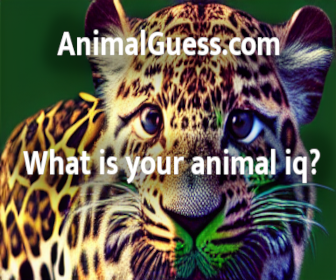 Picture of the Chlorestes notata has been licensed under a Creative Commons
Attribution-Share Alike
.
Original source
: Mike & Chris
Author
: Mike & Chris
The Chlorestes notata is classified as Least Concern. Does not qualify for a more at risk category. Widespread and abundant taxa are included in this category.

Chlorestes notata Blue-chinned Sapphire 32, 32a Chlorostilbon melanorhynchus ... http://www.museum.lsu.edu/~Remsen/SACCList.html Classification of birds of South America; Composite List: Discosura conversii, Green Thorntail Discosura longicaudus, Racket-tailed Coquette Chlorestes notata, Blue-chinned Sapphire Chlorostilbon melanorhynchus ... http://www.mnh.si.edu/biodiversity/bdg/guybirds.html A Field Checklist of the Birds of Guyana: 309, Peacock Coquette, Lophornis pavoninus, MF, TEP, ? 310, Racket-tailed Coquette, Discosura longicauda, LF, U. 311, Blue-chinned Sapphire, Chlorestes notatus, ... http://www.tc.umn.edu/~mulho005/docs/BPeru-xls. More
Chlorestes notata - Colibri à menton bleu - BirdsApodiformesTrochilidaeId. RecordGeographic rangePictures Native Introduced Reintroduced Vagrant Native (uncertain presence) Regionally extinct vagrant Regionally extinct Distribution blue-chinned.sapphire - Qui sommes-nous ? L'association | Mentions légales | Sources | Contacts | Updated on Updated on 2010/05/17 05:52:56 - © 1996-2010 Oiseaux. More