Lesser Scaup
Aythya affinis, the Lesser Scaup , is a small North American diving duck that migrates south as far as Central America in winter. It is colloquially known as the Little Bluebill or Broadbill. It is apparently a very close relative of the Holarctic Greater Scaup or bluebill , with which it forms a superspecies.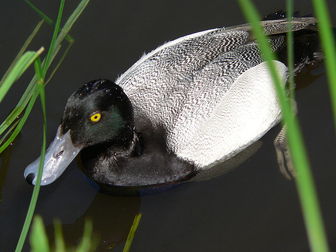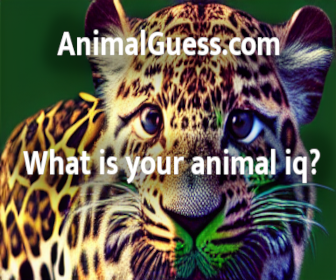 Picture of the Lesser Scaup has been licensed under a
GFDL
Original source
: Own work
Author
: BS Thurner Hof
Permission
: GNU Free Documentation License
The Lesser Scaup is classified as Least Concern. Does not qualify for a more at risk category. Widespread and abundant taxa are included in this category.

Aythya affinis, the Lesser Scaup (singular and plural), is a small North American diving duck that migrates south as far as Central America in winter. It is colloquially known as the Little Bluebill or Broadbill. It is apparently a very close relative of the Holarctic Greater Scaup or "bluebill" (A. marila), with which it forms a superspecies. Contents - * 1 Description * 1. More
Synonyms: lesser scaup duck, lake duck, Aythya affinis - Home of Wiki & Reference Answers, the world's leading Q&A siteReference AnswersEnglish▼English▼ Deutsch Español Français Italiano Tagalog * * Search unanswered questions... * Browse: Unanswered questions | Most-recent questions | Reference library Enter a question here... More
Lesser Scaup Range MapView dynamic map of eBird sightings Field MarksHelp - * MalePopOutZoom In Male * © Marie Read * FemalePopOutZoom In Female * © Stan Smith/CLO * Male nonbreedingPopOutZoom In Male nonbreeding More
Lesser Scaup The Lesser Scaup (Aythya affinis) is a small diving duck that is colloquially known as the Little Bluebill or Broadbill. It is closely related to the Holarctic Greater Scaup or "bluebill" (A. marila), with which it forms a superspecies. Range / Distribution: Their breeding habitat is inland lakes and marsh ponds in tundra from Alaska through western Canada to western Montana; few breed east of James Bay and the Great Lakes. More
Unlike dabbling green-winged teals, lesser scaup are diving ducks that largely feed while swimming underwater rather than dabbling at the surface. These ducks also make more use of seasonal wetlands than do other species of diving ducks. Lesser scaup, with their distinctive bright white wing stripe and gray bills, are quite wide-ranging and during the winter, migrants appear across many areas of the continental U.S.. More
Since lesser scaup make up about 89% of the total population, they are of particular research interest. Identification It can be challenging to distinguish lesser scaup from greater scaup in the field. Greater scaup have a more rounded head, while the head of the lesser scaup is smaller and squarer. The other important distinguishing factor is the nail at the tip of the bill. More
smaller size of the lesser scaup is very obvious. Lesser scaup also have a smaller, less-round, purple-tinted head than greater scaup. Male lesser scaup have a glossy black head with a purple cast. The neck, breast and upper mantle are glossy black. Vermiculations on the sides and flanks are olive brown and contrast with the white chest and belly. The back is light gray with broad heavy vermiculations of sooty black. The tail, upper and under-tail coverts are black. More
last 10 years, Lesser Scaup numbers could be cut nearly in half by the end of the decade. Such a drastic reduction has scientists and researchers nationwide working overtime to determine the cause. The Lesser Scaup, Aythya Affinis, is also called 'bluebill'. Although not native to North America, Scaup are now found in both hemispheres. Abundant and widespread throughout North America, Lesser Scaup feed by diving for underwater plants and animals. More
Smaller and grayer than the greater scaup, the drake lesser scaup in breeding plumage looks black fore and aft, with white sides and a gray back. Late in winter, and in bright light, his back can look almost white. Though black from a distance, once in hand the head shows a slightly iridescent purple, and like the greater scaup's, it has bright yellow eyes. The head of the lesser scaup is less perfectly round than that of a greater scaup, with a slight bump to the rear. More
Lesser scaup (also called bluebills) are a favorite diving duck of Minnesota waterfowl hunters. They're found on big water, typically lakes and deep wetlands, and aren't shy about approaching hunting decoys. In recent years, scaup numbers have declined dramatically. Identification General description: With a body shaped like a bulb, lesser scaup (or bluebills) are fast fliers found near larger bodies of water, where they sometimes sit in flocks of more than 10,000. More
Lesser Scaup Aythya affinis Bolsa Chica Wetland, California: 14 March 2005 Both Lesser and Greater Scaups winter in Southern California, and can be difficult to separate. Whilst this short note is not intended in any way to be an identification article the following points may be helpful to birders coming across male Lesser Scaups for the first time. First, though, a compilation photo taken in Vancouver, May 2006 showing both a male Greater and a male Lesser Scaup. More
lesser scaup recorded in nature is 18 years and 4 months. Abundance and Range Lesser scaup breed in western North America, Alaska and Canada to Arizona and Colorado, and winter in the southern and western U.S., the Great Lakes, the Gulf and Atlantic coasts, and South America (Niering 1998; Kaufman 1996). The heaviest wintering concentrations in the U.S. are found along the Gulf coast. More
The Lesser Scaup has a large range, estimated globally at 5,200,000 square kilometers. Native to the Americas and surrounding island nations and introduced throughout Europe and parts of Asia, this bird prefers wetland and marine ecosystems. The global population of this bird is estimated at 3,000,000 individuals and does not show signs of decline that would necessitate inclusion on the IUCN Red List. For this reason, the current evaluation status of the Lesser Scaup is Least Concern. More
Bent Life History for the Lesser Scaup - the common name and sub-species reflect the nomenclature in use at the time the description was written. LESSER SCAUP DUCK FULIX AFFINIS (Eyton) HABITS Unlike the larger scaup duck, this species is distinctly an American duck, but of wider distribution on this continent. More
The lesser scaup is believed to be the most abundant diving duck in North America, but it can be hard to distinguish from its near-twin, the greater scaup. Birders who are familiar with both species, however, can learn to distinguish the minute characteristics that separate them. More
The Lesser Scaup has a narrower, taller head and, as the name indicates, is smaller in size averaging 16.5 inches in length as opposed to 18 inches for the Greater Scaup. Photos by Brian Currie Lower left: Lesser Scaup Aythya affinis Upper right: Greater Scaup Aythya marila Mayor's Pond, Brigham City, Utah 17 Jan 2004 by Brian Currie ©Brian L. More
The greater scaup and lesser scaup are some of the most challenging waterfowl for birders to distinguish between, and there is no single indicator that is clear for either bird. Birders who learn the many tiny differences between the two birds, however, can gradually become proficient in telling them apart. More
The Lesser Scaup drake has a black head with a purplish sheen, gray bill with a black tip, black breast with white flanks and a black rump. The back is mottled with black and white. The hen has a brown head and breast and white at the base of her black tipped gray bill. The Lesser Scaup nests near prairie wetlands. More
Images A-F are of a pair of male Lesser Scaup present at Griffin Park in Bowling Green on 8 and 9 January 2007. A B Images B and C show the typical Lesser Scaup head shape with pointed rear crown and how head color can vary from purple to green gloss depending on angle. C Image D is a close-up showing head detail. More
The lesser scaup is the bird on the right (with tufted ducks) Lesser Scaup - Aythya affinis Photograph More
The Lesser Scaup (Aythya affinis) is a small diving duck. Adults are 38-45 cm long, with a blue bill and yellow eyes. Adult males have a dark head with a purple sheen, a black breast, a light grey back, a black tail and white underparts. Adult females have a white band at the base of the bill and a brown head and body. They are smaller than the Greater Scaup. More
North American RangeThe Lesser Scaup is one of the most abundant diving ducks in the Northwest. Male Lesser Scaups have white flanks, black rumps and breasts, and lined gray backs. They have purplish-black, iridescent heads and yellow eyes. Their bills are light gray-blue. Males in non-breeding plumage have black heads and breasts, brown bodies, and black rumps. Females are brownish overall, also with yellow eyes, and white at the base of their bills. Greater and Lesser Scaups can be difficult to distinguish in the field. More
Lesser Scaup Aythya affinis = enlarge + Lesser Scaup, male More
Home Guide to Birds of North America Lesser Scaup Description Description - BREEDING MALE - The Lesser Scaup is a diving duck slightly smaller than a Redhead, and has a bluish-gray bill with a small black tip, and a crown that is peaked at the rear. Males have white flanks, gray upperparts, and a purplish-black head. More
lesser scauplesser scaup - common scaup of North America; males have purplish headsAythya affinis, lake duck, lesser scaup duckbluebill, scaup, scaup duck, broadbill - diving ducks of North America having a bluish-grey bill How to thank TFD for its existence? Tell a friend about us, add a link to this page, add the site to iGoogle, or visit webmaster's page for free fun content. More
Lesser Scaup in Derbyshire. comments by Tony Davison and Brian Small (with contributions from the surfbirds discussion group - join here) The debate surrounding the identity of the Swarkestone 'Lesser Scaup' raises several interesting issues. More
Lesser Scaup: Two scaup species live in North America: the Greater Scaup (Aythya marila) prefers salt water and is found in America and Eurasia, while the Lesser Scaup (Aythya affinis) prefers freshwater and is found only in North America. The Lesser Scaup is one of the most abundant and widespread of the diving ducks in North America. He breeds from Alaska and western Ontario southward to Minnesota, northern Colorado, and very northern California. More